Politics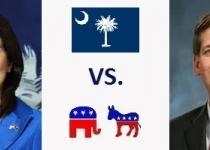 BY: Jeremy McLellan
If you're anything like my friends on Facebook (and why aren't you?), you're probably upset that Nikki Haley beat Vincent Sheheen in the South Carolina governor's race last Tuesday. But if you're...
BY: Stephanie Hunt
Talk about scary. The goons and goblins are out for sure, or they were yesterday, all eight of them on the CCSD school board who voted to "accept" the resignation they strong-armed Dr. Nancy...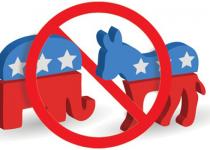 BY: Shep Rose
Winston Churchill once said, "Democracy is the worst form of government, except for all the others." Surely I'm not the only citizen of this great country to writhe in disgust about democracy...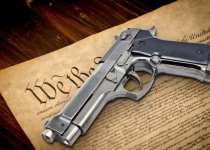 BY: Shep Rose
I woke up this morning and got on the CNN website. One of the headlines made me incredulous: "Child firing Uzi at Ariz. shooting range accidentally kills instructor, police say" This...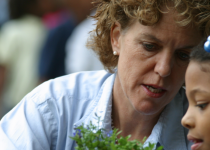 BY: Thomas Wilkinson
For most, stepping into the voting booth this November will be like taking a test that sneaks up on you. You know the main bits, but the further down the ballot you go the more you see topics which...
BY: John F. Abess
Friday was the 70th anniversary of D-day. ETV-World televised a live presentation from Swordfish Beach in Normandy of the D-day Anniversary commemorating 6 June, 1944. The commemoration was...
BY: John F. Abess
Parents know how difficult it is to have your children be seen and not heard. Well now—in Belgium, at least—it is possible to have them neither seen nor heard. How, you ask? You can legally...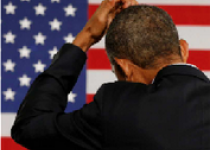 BY: Thomas Wilkinson
This is part two of a two-part series. Part one may be found here. When we deny the good intentions of our fellow citizens whose political inclinations don't match our own, we view them as enemies....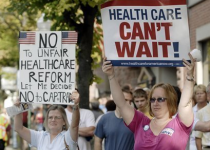 BY: Thomas Wilkinson
A man with a conviction is a hard man to change. Tell him you disagree and he turns away. Show him facts or figures and he questions your sources. Appeal to logic and he fails to see your point....
BY: Instant Grit
Show of hands: who's thrilled this latest display of wildly narcissistic behavior and lack of impulse control is flapping his... business OUT of state? Which means we can laugh with abandon as late-...
BY: Thomas Wilkinson
Let's put this plainly. Candidates Elizabeth Colbert-Busch and Mark Sanford had a debate Monday. They are both running for the recently vacated 1st congressional district seat in the United States...
BY: Stephanie Hunt
Last night, like most nights in our hoppin' happening city, where there is always something tugging at my time and interests (an art opening, a poetry reading, a committee meeting, or better...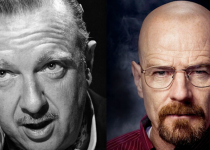 BY: Thomas Wilkinson
Like every one of my holidays, there were three guarantees this past Easter: covered dishes, time spent with the extended family, and my older relatives' insistence that according to Pundit X,...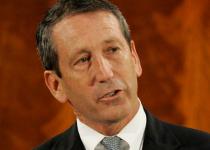 BY: Rory Gruler
So our former South Carolina governor's in hot water... again. Here's the Post & Courier article posted today... Nutshell: He was fishing around the dark exiting Jenny's Sullivan's Island...
BY: Instant Grit
A few weeks ago, Dr. John Abess—a Grit blogger—published this Open Letter to SC Senators Graham & Scott. In it, he requested clarification on the larger-than-typical ammunition purchase by the...
BY: Evans Craddock
This morning, my mom and I had coffee together (read: perks of living with mom). Anyway, we talked about the day ahead and soon the topic of marriage equality came up. I liked what she had to...
BY: John F. Abess
Dear Senators Graham and Scott: I'll make this short. The Department of Homeland Security is frightening me. It is purchasing outrageous amounts of ammunition (1.6 billion rounds) and almost 3...
BY: John F. Abess
We've said it before, and we'll say it again... The best part about editing Grit is we never know what we'll get to read from day to the next. We get lots of creative surprises, and Dr. Abess'...
BY: John F. Abess
There's been much in the news recently about guns and gun violence. By now, all the viewpoints, arguments, and rhetoric are out there for all to consider—moms, politicians, celebs, they've all...
BY: Renae Brabham
I believe the current tone of our nation was first breathed into existence with the exhalation of the phrase "politically correct." The parsing of words slowly fanned the flames of civil unrest...