Photography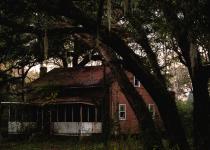 BY: Mac Kilduff
A short photographic look at the run-down and abandoned houses around the Charleston area with little notes of fondness from a Philadelphia native.
BY: Joan Perry
A hidden mural in Avondale is an uncovered gem for most Charlestonians.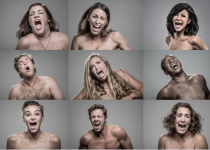 BY: Mac Kilduff
Charleston photographer Patrick Hall photographed and took video of subjects at the moment they were shocked by a 300,000-volt stun gun. The photos turned out to be hilarious and artistically awesome.
BY: Joan Perry
Recognize this place? Joan Perry stumbled onto Gumby on the corner of Monatgu and Pitt Streets in all of his glory this weekend for her Charleston Daily Photo.
BY: Joan Perry
No matter where you live, getting together with your family can rejuvenate the soul. Here, blogger Joan Perry takes an impromptu trip to America's Hat to be with her family.
BY: Joan Perry
The graves of the fallen should always be respected. Here, the change in your pockets can be seen as an act of respect on the headstones of those that have gone before us.
BY: Ayoka Lucas
Meet June Canedo. A former College of Charleston graduate turned world traveler, artist, fashionista, writer and now, most importantly, analog photographer.
BY: Joan Perry
Thanks to the creative folks of Charleston, I've got one of the finest collections of sidewalk art out there. Here are 7 pics—offering wise words on love, daydreams, and a simple yet powerful hello
BY: Joan Perry
During a New Year's Day walk through Magnolia Plantation's camellia garden, I found myself pointing the camera at my feet as much as the sky. Check out the beauty I spotted while looking down...
BY: Joan Perry
If Brackish Bow Ties aren't on your radar, tune in! These locally made feather ties are super cool and super unique. Here's a look, plus where to get them this weekend...
BY: Tim Brennan
When done right, getting high can be a very, very good thing. Therapeutic, even. My wife and I did so the other day--from Sullivan's to Seabrook, we were way up there. Here are 15+ pics from the trip
BY: Joan Perry
You're familiar with Colonial Lake, sure—but here's a gorgeous look at it you likely haven't seen...
BY: Joan Perry
Golden leaves and an abundance of yellow blooms are out in full force across the peninsula. Take a stroll through the pretty autumn petals here...
BY: Joan Perry
You may or may not know that I used to hunt the elusive black cabs of Charleston. Seeing the London transplants in our Lowcountry setting tickles me to know end. Read on to see what I mean...
BY: Joan Perry
After vandals destroyed one of the Peoples Building's leopard statues in 2011, one was left lonely for more than two years. The other day, though, I drove past and saw a second leopard! Here she is..
BY: Instant Grit
The blog that spooked us PLUS! Is the Holy City ready to get unholy? Here are the top trending Halloween costumes of 2013 (Hint: there are other ideas besides skanking it up like Miley Cyrus...)
BY: Joan Perry
24 days until Halloween, peoples! From balcony-chillin' skeletons and South of Broad mummies to concrete graffiti and a house-topping witches hat—here's a roundup of downtown's best holiday décor
BY: Joan Perry
I think he figured if he couldn't see us, we couldn't see him? Meet the shy, but handsome gator I happened across at Magnolia Plantation
BY: Instant Grit
"Dang! What's with all these books?" Better question: does Charleston still have any treasures yet undiscovered? (Spoiler: This blog answers neither of those questions...)
BY: Joan Perry
Have you seen it? Here's the mission behind the baby book collection, plus where you can find it