Nate Anderson's Blog Posts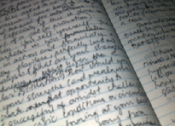 Posted:
Dec 11 2013 - 10:11pm
I was in my mother's kitchen a few days ago deep in the heart of Mississippi on a trip home. As is tradition, I help her prepare dinner and clean up...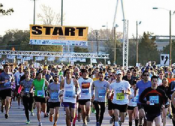 Posted:
Nov 22 2013 - 3:12pm
Marathon Shmarathon. Charleston Marathon It wasn't even a week ago that I saw the ad for the Charleston Marathon. I remembered...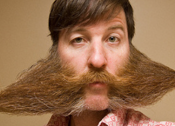 Posted:
Nov 11 2013 - 3:39pm
What's all this hype about No Shave November? I understand that it's for prostate cancer awareness and though it holds no candle to the amount of...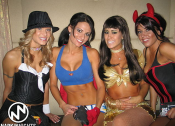 Posted:
Oct 28 2013 - 1:21pm
When Facebook first came to campus, it spread like wildfire. Grades dropped considerably that semester; instead of studying, we sent friend...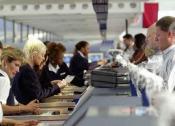 Posted:
Sep 29 2013 - 10:55pm
On a recent trip to New Orleans, I was reminded again firsthand why it pays to be nice to people in customer service. I was...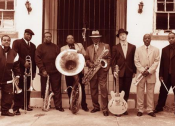 Posted:
Sep 18 2013 - 10:26pm
I love live music, and although there are plenty of places to go see it here in Charleston, my favorite is The Pour House. You can usually find live...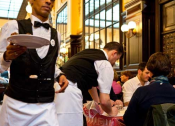 Posted:
Aug 31 2013 - 12:27am
ABC News Working in food and bev—which is really a churched-up way of saying "I wait tables"—requires no formal education, but a lot of...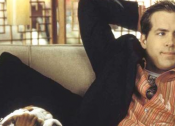 Posted:
Aug 15 2013 - 12:44pm
Part of Grit's "Crib Sheets" series—Your totally local guide to getting through the back-to-school season. Also check out... *...
Posted:
Aug 1 2013 - 2:53pm
TopYaps I have found The Hipster nest. In the process of moving earlier this month, I've yet to get my ridiculously overpriced cable...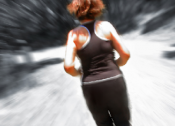 Posted:
Aug 1 2013 - 2:26pm
I have a question for you: why do you jog down King Street? I'm talking about the hopping part of King—the retail, the restaurants, all that....