Music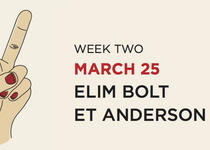 BY: Kristen Milford
Indie rockers Elim Bolt and ET Anderson headlined the sophomore show of the Hearts & Plugs Redux Residency, a five-show series showcasing 10 bands from the local music scene on Wednesdays. #WednesdayisthenewFriday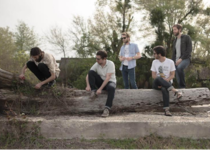 BY: Ben Grenaway
SUSTO frontman Justin Osborne talks South by Southwest, the band's new lineup, and their upcoming live album.
BY: Tim Brennan
On a recent 11-hour trip to a gig in Cleveland, I thought back to all the changes that have happened since my first road trip.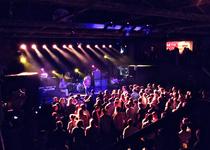 BY: Alexandra Dunlop
From the huge hair to the skinny bellbottoms, Saturday night at the Music Farm was a lot of fun, but part of me would have rather been at home saving money and listening to a real Zeppelin record.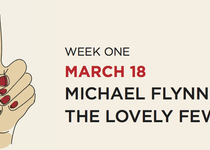 BY: Kristen Milford
Indie label Hearts & Plugs has partnered with Redux Contemporary Art Center to present Redux Residency, a five-show series showcasing 10 bands from the South Carolina music scene on Wednesday nights. Columbia-based trio The Lovely Few and solo artist Michael Flynn (of Slow Runner) kicked off the first week with a dreamy set. It just goes to show you that #WednesdayisthenewFriday.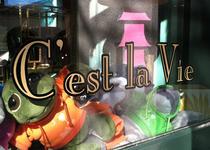 BY: Emily Haney
Music always takes me to the most magical places. This time, it brought me to a quaint Parisian-influenced boutique on North Market Street.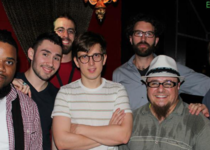 BY: Georgia Schrubbe
Get a taste of Cuba without leaving the Lowcountry.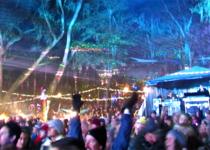 BY: Alexandra Dunlop
I speak for many when I say that the Spirit of the Suwannee Music Park in Live Oak, Florida, is a home away from home. This time, I got to return to the epic Aura Arts and Music Festival.
BY: Renae Brabham
Joined by Finnegan Bell and Marci Shore, Jim Avett's sold-out show at The Society of St. Thomas & St. Denis was a celebration of song and storytelling for the young and young at heart.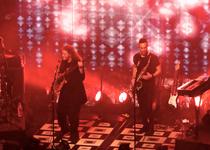 BY: Alexandra Dunlop
Truth be told, I had my doubts about this band. It is no easy feat to take on the legendary lights, music, and theatrics of the band that made history with their intensely conceptual and psychedelic multimedia events. However, I was pleasantly surprised.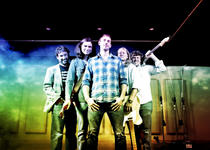 BY: Alexandra Dunlop
Dead 27s, one of my favorite local bands, prove that not only can they mesmerize onstage, but that they're also awesome dudes to talk to.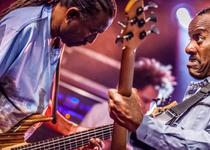 BY: Alexandra Dunlop
New Orleans, Louisiana funk and jam band Dumpstaphunk gave us not only a name to remember, but also a killer live experience at the Pour House last Saturday night.
BY: Devin Grant
Ingrid Michaelson played an intimate show at the Charleston Music Hall with guest Greg Holden.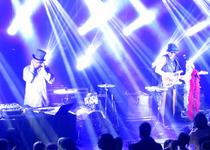 BY: Alexandra Dunlop
After an unfortunate end to their show in Columbia, SC last Tuesday, BoomBox was clearly eager to come play in Charleston and let off some steam.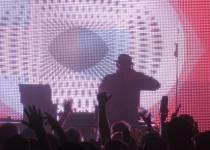 BY: Alexandra Dunlop
Alexander Botwin (sometimes known as Alex B, but best known as beat master Paper Diamond) has taken the electronic music scene by storm in just a few short years. Since signing with the popular Pretty Lights Music Label in 2010, Paper Diamond has traveled a long way.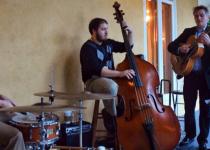 BY: Stephanie Hunt
The Inaugural Charleston International Jazz Festival rocked the weekend. A little vision, a lot of hard work, and a stellar line up paid off. (Plus, it never hurts to have Quentin's dreads and Charlton's suave gravitas in the mix.)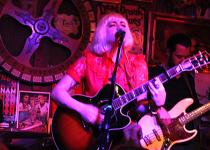 BY: Kristen Milford
Accompanied by tour mate Matt Woods, Muscle Shoals's Red Mouth, and Charleston's She Returns From War, Rachel Kate wowed the packed house at Royal American last Friday.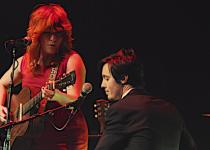 BY: Devin Grant
As their star continues to rise in the world of Americana music, local self-described "sloppy tonk" duo Shovels & Rope returned to their home base for a beautiful and rowdy show at the PAC.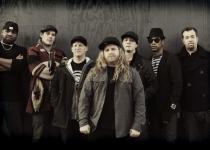 BY: Alexandra Dunlop
Lettuce, the self-proclaimed "modern day rulers of old school funk," and Break Science wowed the sold-out crowd at the Music Farm this past weekend.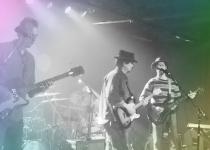 BY: Alexandra Dunlop
Recreating the Grateful Dead experience, these guys hit all the right notes.