Music
BY: Devin Grant
Eddie Hogan, one of Lowcountry music's biggest supporters, passed away late last year. This Saturday at The Windjammer friends, family and musicians will gather for a day that celebrates Hogan's life.
BY: Renae Brabham
When I saw the musical Johnny Cash, Red White & Cash was playing at Woolfe Street Playhouse, I thought I would take one for the team and surprise Don with the event. About an hour in, I wished I'd had on cowboy boots.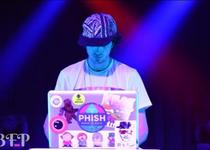 BY: Alexandra Dunlop
Jared Aaronson, a student at College of Charleston, is creating a sound all his own as a local DJ/producer under the name Collective Disparity—and redefining what it means to have a full plate on his hands.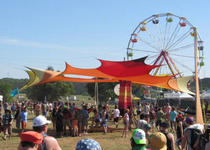 BY: Alexandra Dunlop
From silents discos and ravers to scenic camping and an overzealous fire marshal, CounterPoint was quite an experience.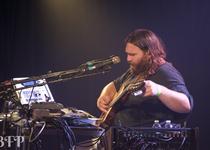 BY: Alexandra Dunlop
Zach Deputy​'s genre-defying set Saturday at The Charleston Pour House​ was a journey through the realm of musical possibility.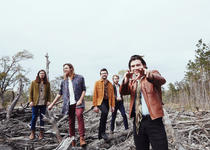 BY: Kristen Milford
Brave Baby performed an early album release show for their Electric Friends LP with SUSTO and The High-Divers at the Charleston Music Hall on May 9. The event was sponsored by BACE League of Charleston, an organization that aims to align local policy with creative culture.
BY: Devin Grant
Sure, local superstar Darius Rucker had a huge hit a couple years ago with "Wagon Wheel," but the band that cowrote that hit song with Bob Dylan played the PAC this past Tuesday night.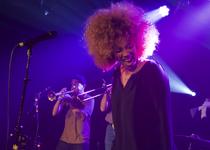 BY: Alexandra Dunlop
Always getting the crowd sweaty and loose, these L.A. natives have created a sassy sound that's a blend of deep soul, rare funk, and afro-disco with a raw rock-star edge.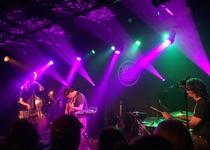 BY: Alexandra Dunlop
Keller Williams, a multi-talented artist from Washington, D.C., played solo sets two nights in a row at the Pour House on Thursday and Friday of last week. I got to make it to Friday nigh,t and I wasn't expecting to see one of the most interesting shows I've been to in a while.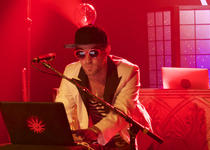 BY: Alexandra Dunlop
Random Rab and saQi played Wednesday night at the Charleston Pour House as a stop on their North American Tour 2015.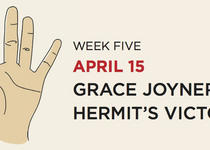 BY: Kristen Milford
Indie darling Grace Joyner and ethereal bedroom-pop artist Hermit's Victory closed out the Hearts & Plugs Redux Residency on April 15 as the final show of the five-part series. Although the residency has come to an end, the series has undeniably catapulted the Charleston music scene and has brought recognition to these 10 deserving artists. #WednesdayisthenewFriday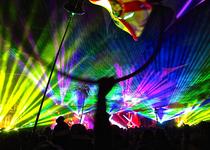 BY: Alexandra Dunlop
Read on for 20+ excuses to relax, escape from the norm, and travel this summer to see where countless artists of all genres are popping up all over the country.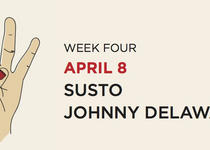 BY: Kristen Milford
Country-rock artists Johnny Delaware and SUSTO played to a packed house this past Wednesday, marking the fourth show of the Redux Residency sponsored by Hearts & Plugs. These #acidboys are here to say that #WednesdayisthenewFriday.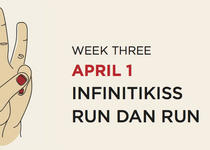 BY: Kristen Milford
Music veterans Run Dan Run and Infinitikiss played an April Fool's show at the Redux Contemporary Art Center, celebrating the official album release of Mr. Jenkins' "Greatest Hits." This show marks the third in the residency, which showcases local bands each Wednesday for period of five weeks straight. It's no joke that #WednesdayisthenewFriday.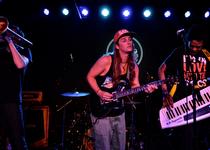 BY: Alexandra Dunlop
The musical month of March ended with a bang on Tuesday night at the Pour House with Spiritual Rez and TreeHouse!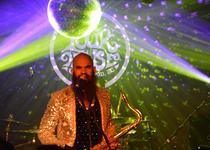 BY: Alexandra Dunlop
Saturday night at the Pour house was local award-winning band Sol Driven Train's album release party, with opener BIG Something.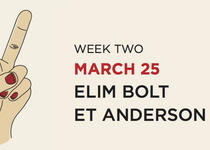 BY: Kristen Milford
Indie rockers Elim Bolt and ET Anderson headlined the sophomore show of the Hearts & Plugs Redux Residency, a five-show series showcasing 10 bands from the local music scene on Wednesdays. #WednesdayisthenewFriday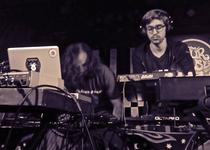 BY: Alexandra Dunlop
Friday night at the Charleston Pour House kicked off a weekend chock-full of great music. I got to meet the opening duo, Dean Spaniol and Luke Sipka, better known as Bells and Robes, and chatted with them briefly about their roots and musical pursuits.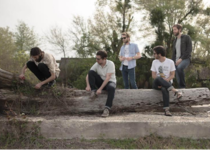 BY: Ben Grenaway
SUSTO frontman Justin Osborne talks South by Southwest, the band's new lineup, and their upcoming live album.
BY: Tim Brennan
On a recent 11-hour trip to a gig in Cleveland, I thought back to all the changes that have happened since my first road trip.