Music
BY: Devin Grant
Music history is full of great collaborators. Gilbert and Sullivan, Rodgers and Hammerstein, Lennon and McCartney, Simon and Garfunkel, Hall and Oates, Milli and Vanilli. Okay, so I threw that last...
BY: Devin Grant
Here in Charleston there are any number of great cover and tribute bands one can go out and see. Some of my personal favorites are T.N.T. (performing Bon Scott-era AC/DC), G N' R Lies (playing music...
BY: Tim Brennan
In recent years, the long hot days of summer have meant only one thing: how to cram as many musical acts into one corporate-sponsored day as possible. We've got our own version of Bona-Chella-Palooza...
BY: Devin Grant
It doesn't take hearing more than about twenty seconds of "Don't Comfort Me," the first track off Dead 27s new CD "Chase Your Devils Down," to know you're in for a great rock experience. Combining...
BY: Instant Grit
Southerly Restaurant and Patio at Southern Season offers live music on the patio every evening from 6 to 9 p.m. (11 a.m. to 2p.m. on Sundays). Make the most of happy hour with...
BY: Tim Brennan
"Oh wow, that's so cool that you're in a band. What are you guys called?" If you don't have a band name, are you really IN a band? You've got to get a band name. One that will announce to the world...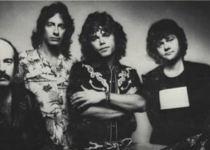 BY: Devin Grant
I'll be honest right upfront here; I've never really been a fan of the band REO Speedwagon. I don't say that in an attempt to seem trendy or forward thinking, because lord knows I'm a fan of any...
BY: Devin Grant
What a difference a couple of days, and a couple of hundred miles make. When Gillian Welch and David Rawlings performed in Charlotte last Friday night at the Neighborhood Theatre, apparently not...
BY: Devin Grant
This past weekend brought a couple of spectacular acts to the North Charleston Performing Arts Center. First, on Thursday night, the newly reunited bluegrass act Nickel Creek rolled into town for a...
BY: Devin Grant
I first saw Jordan Igoe perform a couple of years ago at one of the great music showcases the Charleston County Public Library puts on at its main branch downtown. I was struck by both her expressive...
BY: Devin Grant
I first met Vikki Matsis while doing freelance writing for another local publication. She's a great writer, and a few years ago, we covered the Bonnaroo Festival in Tennessee. In the process of...
BY: Tim Brennan
In the third installment of In The Mix, a series of seminars on the Music Industry led by Mark Bryan as part of the course he teaches at the College of Charleston, the panel talked about Touring....
BY: Devin Grant
At a recent performance by Jason Isbell and The 400 Unit, the band was launching into "Never Gonna Change," a song Isbell wrote while he was still in the Southern rock band Drive-By Truckers. Just as...
BY: Devin Grant
How stand-up a guy is Darius Rucker? A few weeks ago, right after accepting a Grammy Award in Los Angeles, the singer-songwriter flew home to Charleston and went straight from the airport to a...
BY: Instant Grit
Started by 2 brothers and their best friend in a hay loft in northern Virginia, MELODIME has evolved into a tour de force, performing for thousands and touring nationally to well over 100 shows a...
BY: Instant Grit
Last night the Charleston Music Hall did it's best to hold in the voice of Charleston's own Elise Testone, but it could hardly keep up. With a full 13 piece band that included horns, strings, and...
BY: Tim and Devin
Here it is, the final installment of Tim and Devin's Year In Review and what they consider the big headlines of 2013.The Phoenix Rising From The Ashes StoryNick Collins returned to the stage...
BY: Nate Anderson
I like music, but I don't go crazy over it. I grew up in a musical family, and after begging my mother to release me from piano and violin lessons because that's not what cool middle school kids did...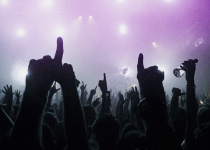 BY: Tim and Devin
Every year some bands will cease to exist, some will move out, and some will climb the ladder of success. Here were some of Charleston's more notable changes of 2013.Departures: Crowfield, Slow...
BY: Tim Brennan
Band of Horses' latest CD is a collection of some of their best songs performed live in April of 2013 at Nashville's Ryman theatre. The band stripped away their effects pedals and big amps for...