Music
BY: Tim Brennan
This year my band released our fourth CD. We did it all wrong. Way wrong. So, for anyone who hasn't liked my review of their music, feel free to take shots at mine.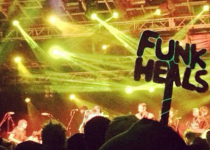 BY: Alexandra Dunlop
Bear Creek Fest, which took place at the gorgeous Spirit of the Suwannee Music Park, was four days of idyllic camping and amazing music at a crazy cool venue. Check out my recap!
BY: Tim Brennan
Introducing you to some local music through the evil world of Spotify.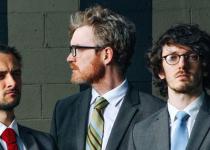 BY: Emily Haney
Johnny Delaware and Stefanie Santana open for Bombadil this Thursday at the Music Hall.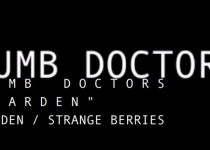 BY: Instant Grit
Experimental art/music maverick Nick Jenkins directs a lo-fi video for Dumb Doctors track "Garden."
BY: Devin Grant
Despite some rude and clueless audience members, Justin Townes Earle managed to charm the crowd at the Charleston Music Hall Sunday night.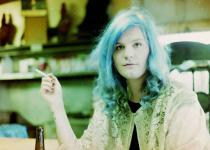 BY: Jessie Parks
Musician Hunter Park of She Returns From War discusses the November 15 release party for the band's second EP at the Tin Roof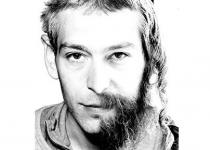 BY: Alexandra Dunlop
Matisyahu is not the man you remember from a few years back. Check out how he's changed and how his music reflects his spiritual (and literal) journey.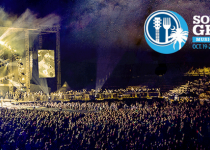 BY: Julie Wheat
Blogger Julie Wheat brings you the best street-style looks from the annual Southern Ground Food & Music Festival, which features two full days of music, brews, and food.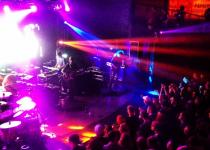 BY: Alexandra Dunlop
Papadosio is a band well worth a listen. They literally have music down to a science and know exactly how to push all your right buttons. Here's a recap from their tour stop here in Chucktown.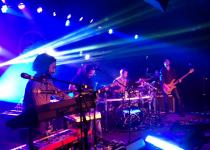 BY: Alexandra Dunlop
Check out our recap of the Pour House performance by Particle, a new brand of jam band.
BY: Tim Brennan
Why you should be at the Windjammer on Saturday.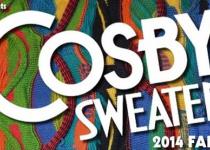 BY: Alexandra Dunlop
Cosby Sweater, joined by Andy Farag of Umphrey's McGee, has got the funk. Touring with The Fritz, their mission is to make you dance, which is exactly what we did...check them out!
BY: Devin Grant
Ringo Starr and His All Starr Band rocked the PAC Wednesday night, and Beatlemaniac Devin Grant was there with his son, a third-generation fan of the Fab Four.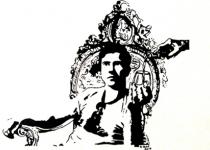 BY: Brandon Fish
Local musicians payed tribute to Brad Cooper at The Charleston Pour House on Sunday, October 12, and Grit blogger Brandon Fish captured the heartfelt event in a moving short documentary.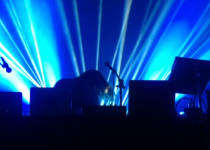 BY: Alexandra Dunlop
Pretty Lights Music Label has some of the top names in electronic music under its umbrella. Check out our recap of their performance at the Music Farm last week.
BY: Devin Grant
After jumping ship and playing Daniel Island last year, Widespread Panic makes a triumphant return to the North Charleston Coliseum.
BY: Instant Grit
Come out for the inaugural all-day music festival at The Royal American this weekend.
BY: Hunter Gardner
Local band Shovels & Rope is making it big. Here's why we think every Holy City resident should jump on their wagon.
BY: Tim Brennan
If you're a musician or attend shows on a regular basis, you might've come across these types. They're at every show, in every crowd, and they're experts at pissing people off.