Music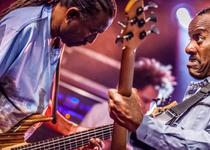 BY: Alexandra Dunlop
New Orleans, Louisiana funk and jam band Dumpstaphunk gave us not only a name to remember, but also a killer live experience at the Pour House last Saturday night.
BY: Devin Grant
Ingrid Michaelson played an intimate show at the Charleston Music Hall with guest Greg Holden.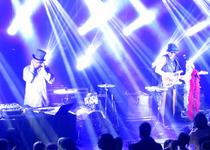 BY: Alexandra Dunlop
After an unfortunate end to their show in Columbia, SC last Tuesday, BoomBox was clearly eager to come play in Charleston and let off some steam.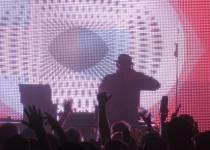 BY: Alexandra Dunlop
Alexander Botwin (sometimes known as Alex B, but best known as beat master Paper Diamond) has taken the electronic music scene by storm in just a few short years. Since signing with the popular Pretty Lights Music Label in 2010, Paper Diamond has traveled a long way.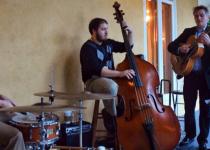 BY: Stephanie Hunt
The Inaugural Charleston International Jazz Festival rocked the weekend. A little vision, a lot of hard work, and a stellar line up paid off. (Plus, it never hurts to have Quentin's dreads and Charlton's suave gravitas in the mix.)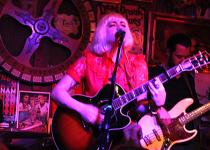 BY: Kristen Milford
Accompanied by tour mate Matt Woods, Muscle Shoals's Red Mouth, and Charleston's She Returns From War, Rachel Kate wowed the packed house at Royal American last Friday.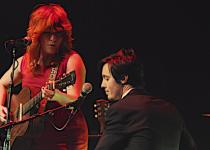 BY: Devin Grant
As their star continues to rise in the world of Americana music, local self-described "sloppy tonk" duo Shovels & Rope returned to their home base for a beautiful and rowdy show at the PAC.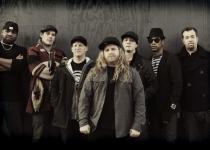 BY: Alexandra Dunlop
Lettuce, the self-proclaimed "modern day rulers of old school funk," and Break Science wowed the sold-out crowd at the Music Farm this past weekend.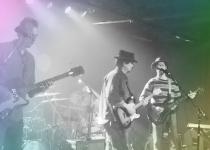 BY: Alexandra Dunlop
Recreating the Grateful Dead experience, these guys hit all the right notes.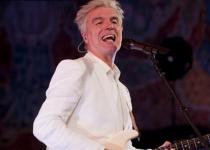 BY: Shep Rose
A quick look at one of my musical hero's definition of happiness.
BY: Tim Brennan
This year my band released our fourth CD. We did it all wrong. Way wrong. So, for anyone who hasn't liked my review of their music, feel free to take shots at mine.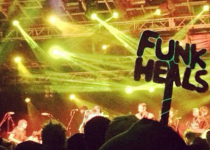 BY: Alexandra Dunlop
Bear Creek Fest, which took place at the gorgeous Spirit of the Suwannee Music Park, was four days of idyllic camping and amazing music at a crazy cool venue. Check out my recap!
BY: Tim Brennan
Introducing you to some local music through the evil world of Spotify.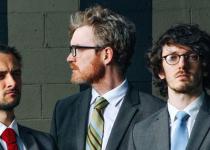 BY: Emily Haney
Johnny Delaware and Stefanie Santana open for Bombadil this Thursday at the Music Hall.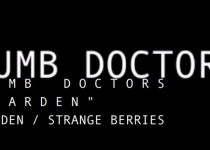 BY: Instant Grit
Experimental art/music maverick Nick Jenkins directs a lo-fi video for Dumb Doctors track "Garden."
BY: Devin Grant
Despite some rude and clueless audience members, Justin Townes Earle managed to charm the crowd at the Charleston Music Hall Sunday night.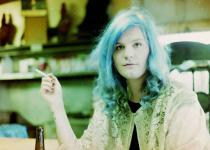 BY: Jessie Parks
Musician Hunter Park of She Returns From War discusses the November 15 release party for the band's second EP at the Tin Roof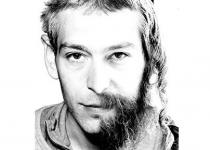 BY: Alexandra Dunlop
Matisyahu is not the man you remember from a few years back. Check out how he's changed and how his music reflects his spiritual (and literal) journey.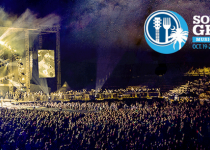 BY: Julie Wheat
Blogger Julie Wheat brings you the best street-style looks from the annual Southern Ground Food & Music Festival, which features two full days of music, brews, and food.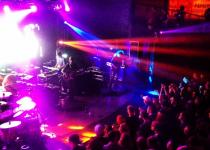 BY: Alexandra Dunlop
Papadosio is a band well worth a listen. They literally have music down to a science and know exactly how to push all your right buttons. Here's a recap from their tour stop here in Chucktown.