Music
BY: Devin Grant
I first met Vikki Matsis while doing freelance writing for another local publication. She's a great writer, and a few years ago, we covered the Bonnaroo Festival in Tennessee. In the process of...
BY: Tim Brennan
In the third installment of In The Mix, a series of seminars on the Music Industry led by Mark Bryan as part of the course he teaches at the College of Charleston, the panel talked about Touring....
BY: Devin Grant
At a recent performance by Jason Isbell and The 400 Unit, the band was launching into "Never Gonna Change," a song Isbell wrote while he was still in the Southern rock band Drive-By Truckers. Just as...
BY: Devin Grant
How stand-up a guy is Darius Rucker? A few weeks ago, right after accepting a Grammy Award in Los Angeles, the singer-songwriter flew home to Charleston and went straight from the airport to a...
BY: Instant Grit
Started by 2 brothers and their best friend in a hay loft in northern Virginia, MELODIME has evolved into a tour de force, performing for thousands and touring nationally to well over 100 shows a...
BY: Instant Grit
Last night the Charleston Music Hall did it's best to hold in the voice of Charleston's own Elise Testone, but it could hardly keep up. With a full 13 piece band that included horns, strings, and...
BY: Tim and Devin
Here it is, the final installment of Tim and Devin's Year In Review and what they consider the big headlines of 2013.The Phoenix Rising From The Ashes StoryNick Collins returned to the stage...
BY: Nate Anderson
I like music, but I don't go crazy over it. I grew up in a musical family, and after begging my mother to release me from piano and violin lessons because that's not what cool middle school kids did...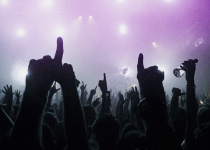 BY: Tim and Devin
Every year some bands will cease to exist, some will move out, and some will climb the ladder of success. Here were some of Charleston's more notable changes of 2013.Departures: Crowfield, Slow...
BY: Tim Brennan
Band of Horses' latest CD is a collection of some of their best songs performed live in April of 2013 at Nashville's Ryman theatre. The band stripped away their effects pedals and big amps for...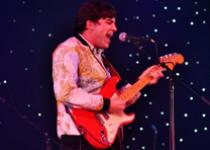 BY: Tim and Devin
So you may ask yourself, why is this article coming out at the beginning of February? It's because these two guys are done with year end reviews. If you know Tim Brennan and Devin Grant,...
BY: Tim Brennan
Whenever I get invited to a benefit concert, I politely take the information I'm given, and file it away. However, in my own head, all I can think is that the only entity that benefits from a local...
BY: Devin Grant
The number "three" holds a special significance for singer-songwriter Kristian Bush. Music fans in Charleston might remember Bush as one half of the folks rock duo Billy Pilgrim, which...
BY: Tim Brennan
The other night at the College of Charleston, I was treated to a songwriter's dream. I got to be in the room with Grammy award winners, incredible singers, famous personalities, and those who make...
BY: Tim Brennan
The Graduate Young musicians, during this season of family gatherings, beware of those relatives and family friends trying to "help you." You don't need a job that requires a suit and tie....
BY: Devin Grant
While attending last week's Cord & Pedal Christmas concert at the Charleston Music Hall, I had to wonder if a tourist or two had possibly wandered into the show, thinking they were...
BY: Hunter Boone
» GRIT GIVEAWAY! Enter to win a copy of Mel Washington's Celebration by commenting on this post. Details below. Born and raised in Charleston, Mel Washington...
BY: Devin Grant
The first time I saw Cheap Trick, I had a classic case of mixed feelings. On the one hand there was the actual performance. The band was opening for Stone Temple Pilots at the North Charleston...
BY: Hunter Boone
Sunday night, Rachel Kate debuted her music video "Lost," directed by local filmmaker duo, Jenny Kleiman & Landon Phillips. Rachel Kate with Filmmakers...
BY: Rebeccah Connelly
Four Hens & Rooster Last year, I sort of wrote a Thanksgiving post on my personal blog about gratitude. More specifically, it was about the things I am NOT thankful for, some of which...