Music
BY: Tim Brennan
There have been so many good releases from local Charleston bands that I have not had time to review all of them. So, instead of the usual reviews, I'm going to try something...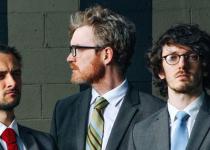 BY: Emily Haney
On Thursday, November 20, Charleston local Johnny Delaware and Columbia-based songstress Stefanie Santana will join Bombadil on Charleston Music Hall's stage for a night of musical...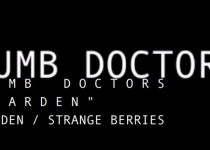 BY: Instant Grit
If scuzz, fuzz, heavy guitars, and throttling drum beats are your bag, then Charleston four-piece (Mackie Boles, Scott Dence, Antoine Dukes, and Jim Faust) Dumb Doctors has got you covered...
BY: Devin Grant
Ok Charleston live music fans, we need to have a talk. I love you for the way you've helped build up the Holy City into the music destination it is. We have a vibrant local music scene, our...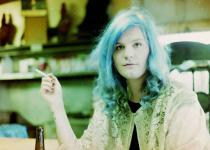 BY: Jessie Parks
Hunter Park is a tour de force. Whether touring the country with Rachel Kate Gillon, recording at the Jam Room in Columbia, or gigging around Charleston, she's always on the move. Fortunately...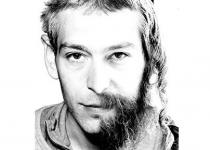 BY: Alexandra Dunlop
Matthew Paul Miller—a man you may only know by his stage name, Matisyahu—is on a journey through music and spirituality, taking fans with him as he travels with the band on his 2014 tour,...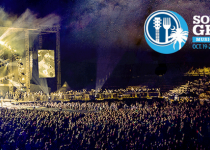 BY: Julie Wheat
At the Southern Ground Food & Music Festival, we were lucky enough to catch up with the band Run River North from Los Angeles, California, and get the lowdown on what they were wearing...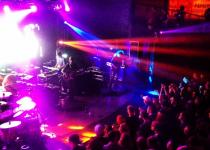 BY: Alexandra Dunlop
Originally from Athens, Ohio, quintet Papadosio (who now live in Asheville, NC) are some of my favorite artists out there, and they are definitely gaining in popularity as of late. In terms of...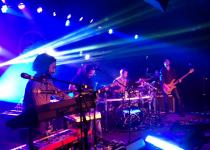 BY: Alexandra Dunlop
Particle, an L.A.-based jam band that was formed in 2000, was all over the map last Wednesday at the Charleston Pour House. One of the first bands of its kind (like Sound Tribe Sector 9...
BY: Tim Brennan
When I first moved to South Carolina, I was hungry to see the great local scene I'd heard about. Yet, all I saw was one earnest, sublime guitar-strumming songwriter after another. Each trying...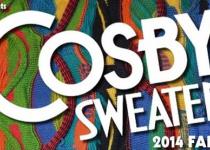 BY: Alexandra Dunlop
Last Friday night, I went to see the band Cosby Sweater, a new and unique name in electronic music consisting of a trio comprised of David Embry on production and vocals, Nicholas Gerlach on...
BY: Devin Grant
A couple of weeks ago, I was driving home from a restaurant with my wife and two sons. My older son, who is 8 years old, brought up the Beatles in conversation. My wife and I are avid...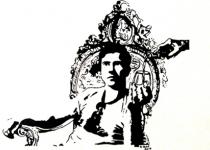 BY: Brandon Fish
A few months ago, when Charleston learned of the tragic death of Brad Cooper, the city was stunned. After all, Brad Cooper was just 21 years old and seemed to have the world in his...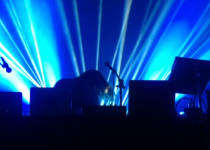 BY: Alexandra Dunlop
The place was packed last Thursday night when the Pretty Lights Music Keepin' It Crew Tour came to the Music Farm, and PLM events typically bring the most interesting of characters out of...
BY: Devin Grant
It has been 21 years since I saw my first Widespread Panic show. In that time, I have easily seen the Georgia-based jam band a couple dozen times, more than any other act out there. It'...
BY: Instant Grit
This Saturday, Charleston hosts its inaugural BandSwap at The Royal American. What in the world is a BandSwap? "The concept of BandSwap is fairly simple – take bands with an...
BY: Hunter Gardner
Shovels & Rope's Swimmin' Time has already garnered critical success and TV face time, so why haven't you bought it yet? If you need a little hometown push, here are three reasons why every...
BY: Tim Brennan
I spent most of my musical life playing in original bands. We wrote our own songs, released our own CDs, and usually played to people we knew. We started out playing to friends and family, and the...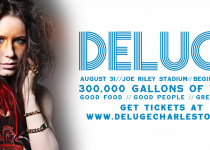 BY: Thomas Wilkinson
Millions recognize Kat Robichaud from her top ten finish on NBC's The Voice, but for many who will see her headline DELUGE on August 31, her face is familiar for a different reason. "Charleston is a...
BY: Tim Brennan
The Tarlatans are a damn fine rock and roll band. If you've heard them called a "roots rock" band, forget it. Their debut six-song EP, Good Luck, shows that they are a rock and roll band rooted in...