Music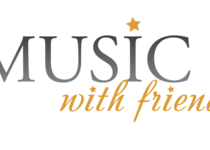 BY: Helen Mitternight
Concerts get intimate with enough money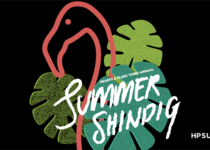 BY: Hunter Gardner
Last weekend The Royal American played host to The Third Annual Summer Shindig with a premium lineup from the Holy City's sweetheart record label, Hearts & Plugs. Charleston Grit caught up with founder Dan McCurry and label-mate Grace Joyner to talk highlights of the label's history and of the past year.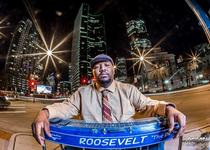 BY: Guest Blogger
No plans this weekend? We've got you covered. Famed steel guiatrist Roosevelt Collier is headlining the Summer Solstice Bash with help from jam band Umphrey's McGee at the Charleston Pour House this Saturday, June 25th, at 10pm.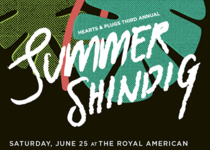 BY: Hunter Gardner
Hearts & Plugs Summer Shindig promises smooth grooves for the masses.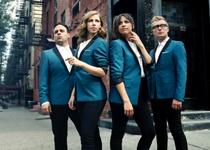 BY: Zach Bjur
Lake Street Dive exploded into the public eye in 2012 with a cover of Michael Jackson's "I Want You Back." The YouTube video shows off lead singer Rachel Price's powerhouse vocals and put the band's fun-loving vibe on full display; it went viral immediately and now boasts over three million views. Since then, they've released two full length albums—Bad Self Portraits and this year's Side Pony—and they have established themselves as a perennial force in the music world. Recently Charleston Grit had the pleasure of chatting with Lake Street Dive guitarist Mike "McDuck" Olson about their latest album, their upcoming show at the Music Farm June 8th, and Hometeam BBQ—naturally.
BY: Hunter Gardner
If this is any indication of Joyner's future direction, then Charleston music fans will be fortunate onlookers.
BY: Devin Grant
As Widespread Panic prepares to wind down it's touring schedule, the band paid another visit to the Lowcountry Friday night.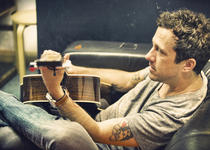 BY: Hooper Schultz
Americana singer Will Hoge makes his Holy City appearance at the Pour House this Sunday, April 24.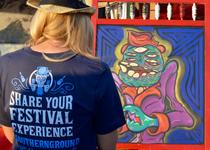 BY: Whitney Currin
Here's my play-by-play to the wild weekend that is the Southern Ground Music Festival.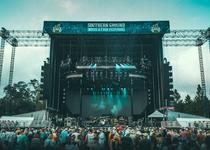 BY: Whitney Currin
The Zac Brown Band brings their homegrown music festival back for its fifth year in a new springtime slot.
BY: Hooper Schultz
The Savannah Stopover festival, a three-day music fest held over multiple venues in historic downtown Savannah, was a blast—and not only because of that infamous open-container law.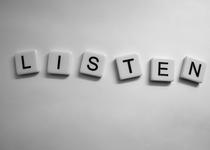 BY: Nick Moscatello
No Ace of Base's or Nirvana's here, but rather a select tandem of artists you may not have heard in the wake of the musical bounty that was the 1990's.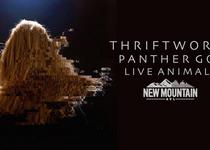 BY: Hooper Schultz
Asheville Grit is giving away a pair of tickets that YOU could win.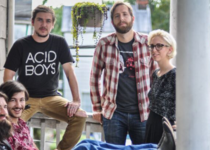 BY: Zach Bjur
Susto brings its tour with the Heartless Bastards home to Charleston Tuesday 2/23 at the Music Farm. Don't miss an incredible show.
BY: Devin Grant
After finding mega-success in the 80s with Men At Work, singer-songwriter Colin Hay found further success as a solo artist. Devin Grant caught up with the artist to tap about life as an 80s rock star, his new album, and his upcoming show at the Charleston Music Hall.
BY: Alexandra Dunlop
Last Friday, December 4th at the Charleston Pour House, Charlestonians were treated with a powerhouse opener followed by a local favorite- Dopapod.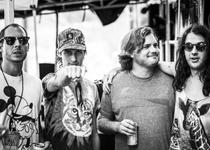 BY: Zach Bjur
T. Hardy Morris and the Hardknocks will be at The Royal American December 18th at 9 pm. Ten dollars gets you in to what is sure to be a raucous time. "It's a fun show" says Hardy "the band has a lot of energy, I'm looking forward to getting back on the road with them. It's different than anything else you'll see this year, that's for sure."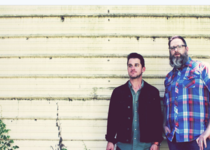 BY: Ben Grenaway
While the name may be deceiving, Youth Model isn't your typical fresh-faced indie pop band hoping to squirm their way into the hearts of teeny-boppers.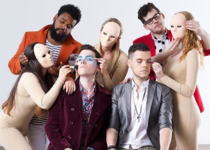 BY: Tim Brennan
I've already said I'm a fan of this band. Fine, I'm biased. Just give this CD a listen. If you hate it, tell me why. If you like it, throw the guys some cash and pay for the actual CD.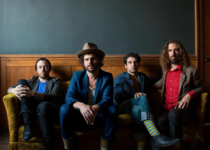 BY: Hunter Gardner
Langhorne Slim & The Law to bring their raw live performance to The Pour House this month.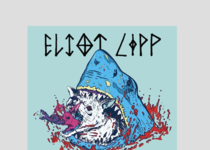 BY: Alexandra Dunlop
Eliot Lipp, a Brooklyn-based electronic music artist, came to the Charleston Pour House after ten years of global touring with opener Flamingosis to put on a memorable show for an energetic audience.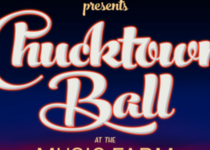 BY: Alexandra Dunlop
The groundbreaking progressive psychedelic rock band Umphrey's McGee graced Charleston this past weekend for a three-night long jam/livetronica party, with a few bumps along the way. Performing an amazing sequence of sets (2 each night,) UM killed it as expected by all of their diehard fans here in the Holy City. Playing a progressively better set from Thursday to Saturday night, Umphrey's was all we anticipated and more.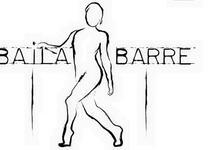 BY: Georgia Schrubbe
Because every song has a story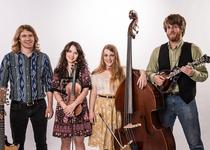 BY: Renae Brabham
When's the last time you sipped a glass of wine, slipped off your shoes, and stomped your feet in a 300 year old church?
BY: Hunter Gardner
Hunter Park of She Returns From War played a pre-album release show for her upcoming album, Oh What a Love, at The Rarebit. Park's songs come from a deep place of emotion that of course feels personal, but like any great song, also universal.
BY: Devin Grant
Eddie Hogan, one of Lowcountry music's biggest supporters, passed away late last year. This Saturday at The Windjammer friends, family and musicians will gather for a day that celebrates Hogan's life.
BY: Renae Brabham
When I saw the musical Johnny Cash, Red White & Cash was playing at Woolfe Street Playhouse, I thought I would take one for the team and surprise Don with the event. About an hour in, I wished I'd had on cowboy boots.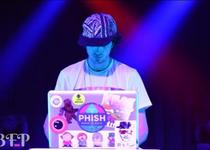 BY: Alexandra Dunlop
Jared Aaronson, a student at College of Charleston, is creating a sound all his own as a local DJ/producer under the name Collective Disparity—and redefining what it means to have a full plate on his hands.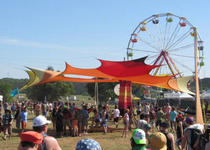 BY: Alexandra Dunlop
From silents discos and ravers to scenic camping and an overzealous fire marshal, CounterPoint was quite an experience.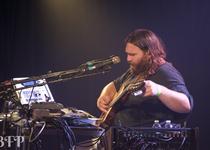 BY: Alexandra Dunlop
Zach Deputy​'s genre-defying set Saturday at The Charleston Pour House​ was a journey through the realm of musical possibility.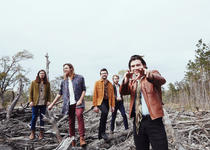 BY: Kristen Milford
Brave Baby performed an early album release show for their Electric Friends LP with SUSTO and The High-Divers at the Charleston Music Hall on May 9. The event was sponsored by BACE League of Charleston, an organization that aims to align local policy with creative culture.
BY: Devin Grant
Sure, local superstar Darius Rucker had a huge hit a couple years ago with "Wagon Wheel," but the band that cowrote that hit song with Bob Dylan played the PAC this past Tuesday night.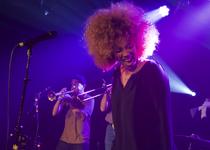 BY: Alexandra Dunlop
Always getting the crowd sweaty and loose, these L.A. natives have created a sassy sound that's a blend of deep soul, rare funk, and afro-disco with a raw rock-star edge.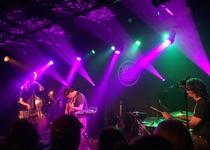 BY: Alexandra Dunlop
Keller Williams, a multi-talented artist from Washington, D.C., played solo sets two nights in a row at the Pour House on Thursday and Friday of last week. I got to make it to Friday nigh,t and I wasn't expecting to see one of the most interesting shows I've been to in a while.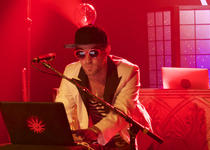 BY: Alexandra Dunlop
Random Rab and saQi played Wednesday night at the Charleston Pour House as a stop on their North American Tour 2015.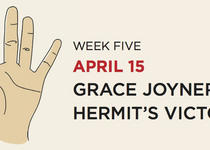 BY: Kristen Milford
Indie darling Grace Joyner and ethereal bedroom-pop artist Hermit's Victory closed out the Hearts & Plugs Redux Residency on April 15 as the final show of the five-part series. Although the residency has come to an end, the series has undeniably catapulted the Charleston music scene and has brought recognition to these 10 deserving artists. #WednesdayisthenewFriday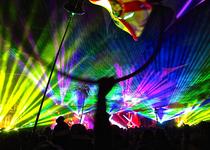 BY: Alexandra Dunlop
Read on for 20+ excuses to relax, escape from the norm, and travel this summer to see where countless artists of all genres are popping up all over the country.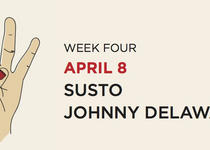 BY: Kristen Milford
Country-rock artists Johnny Delaware and SUSTO played to a packed house this past Wednesday, marking the fourth show of the Redux Residency sponsored by Hearts & Plugs. These #acidboys are here to say that #WednesdayisthenewFriday.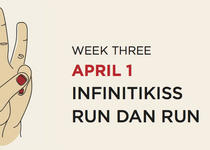 BY: Kristen Milford
Music veterans Run Dan Run and Infinitikiss played an April Fool's show at the Redux Contemporary Art Center, celebrating the official album release of Mr. Jenkins' "Greatest Hits." This show marks the third in the residency, which showcases local bands each Wednesday for period of five weeks straight. It's no joke that #WednesdayisthenewFriday.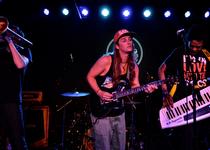 BY: Alexandra Dunlop
The musical month of March ended with a bang on Tuesday night at the Pour House with Spiritual Rez and TreeHouse!