Literary Scene
BY: Stephanie Hunt
I'm not sure what's scarier: the fast-paced frights that make you whip through the pages of HORRORSTOR, or the thought of what actually drives an imagination as wildly unfettered as that of...
BY: Renae Brabham
A priest walks into a bar, walks up to the register, counts the till, and turns the open sign on. So what's the punch line? There isn't one. You are at Padre's in Texas, and if Father William Miller...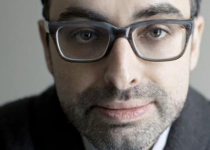 BY: Thomas Wilkinson
I once had a professor lament that for all its offerings, Charleston wants for a fervent book culture. We have much of the finer things perfected. Food and art flourish, with a healthy smattering of...
BY: Stephanie Hunt
Tonight our family will gather for Christmas Eve dinner. I haven't done a lick of grocery shopping yet, but I've done the important stuff—the inviting, the gathering, the cooking up of gratitude and...
BY: Instant Grit
The Blog of the Week is... Pecha Kucha 20: A 40-Something-Photo-Recap by Hunter Boone. He was at Parliament Charleston's 20th such event, and got a ton of photos of those who attended, spoke, sang,...
BY: Stephanie Hunt
Maybe you're like me and up until now, you had no idea that Veronica Roth (age 25), author of the #1 New York Times selling Divergent series, is the hottest thing since Taylor Swift (age 23,...
BY: Instant Grit
This week's Blog of the Week is ... Logan Street's Little Free Library by Joan Perry. Maybe the national news just had everybody jonesing for simple pleasures this week, or maybe Joan just has a...
BY: Joan Perry
The mission of the Little Free Library group is simple: — To promote literacy and the love of reading by building free book exchanges worldwide. — To build a sense of...
BY: E. Louise
I wrote this essay for the September issue of Charleston magazine, on newsstands now. If you haven't picked it up yet, do. There's a ton of buzz about the "Our Town" photo essay by Dustin K. Ryan—it'...
BY: Stephanie Hunt
Shoppers beware: the annual consumer back-to-school free-for-all known as tax-free weekend is upon us. My rising 8th grader has her list all ready, but I'll be making excuses for why we have to wait...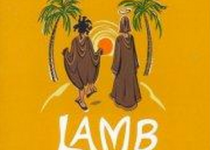 BY: Prioleau Alexander
I'm a very, very harsh critic of books. But, when I read a book and it's genuinely superior, I buy a hardback copy and include it in my "hallowed" library. My library is so important to me, even my...
BY: Instant Grit
The abode? The Miles Brewton House. The tenants? Leigh Manigault and her daughters India and Gigi. Reminding us of just how charming Charleston can be, the August issue of Town &...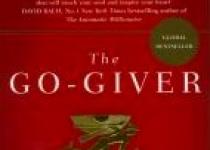 BY: Center for Women
By Karen Stawicki (right) The Go-Giver, a book by Bob Burg and David Mann, has transformed my life. Almost four years ago, a dear friend had told me that she had been given this...
BY: Stephanie Hunt
I wonder what Webb Woodrow from 706 Greene Avenue in Brooklyn is up to these days? I wonder if he has any idea he's part of one of the best art exhibits I've ever seen in Charleston, at...
BY: Joan Perry
Window Books, Hollywood, SC I lightened my load and got rid of so many things when I moved downsizing to a smaller house last year. The only thing I have caught myself regretting has been...
BY: Ellen McGauley
A short time ago, I wrote a house story that... well, there's no other way to say it: Working on it sent rising, reckless waves of creativity booming through me. It's the same how music awakens some...
BY: Renae Brabham
There were a lot of serious life issues going on over the past two weeks. I felt I needed to write... needed to vent. Yet, I was scared to sit at a keyboard, afraid of what would bleed out through...
BY: Stephanie Hunt
Grit's been chock full of eye candy this week--striking street styles snapped by Desmond, Fashion Week faves offered up by Chassity, and behind-the-scenes beauts from Ayoka and the gang. It's been...
BY: Stephanie Hunt
Writers are, for the most part, a stylishly ho-hum, hunched-over lot, too much hovering over a desk, not much strutting around looking glam. Skinny jeans keep words from flowing; stilettos stifle the...
BY: Renae Brabham
You tell someone that you write, they immediately get this hypnotic Zen look in their eyes. Possibly imagining cozy little writing nooks with perfectly sharpened pencils and hardly used erasers,...