Literary Scene
BY: Stephanie Hunt
Just in time for Halloween, AND the frightening onslaught of holiday shopping, Grady Hendrix serves up a cleverly terrifying tale.
BY: Renae Brabham
Religious or not, anyone can appreciate the rare chance to grab some brews and chat with Father Bill—priest, bar-owner, and author of a book that depicts a quest for holiness through unlikely means.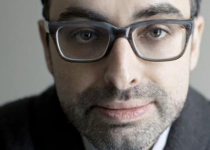 BY: Thomas Wilkinson
A CofC teach of mine once said Chas is lacking a fervent book culture. Well, novelist Gary Shteyngart's trip to town Friday argues his stance. Get where to see him—plus his hilarious book trailer—here
BY: Stephanie Hunt
For all of you gathering over the holidays in the absence of loved ones afar and passed on, but in the presence of new family—chosen family—here's a heartfelt reminder of why that matters plenty...
BY: Instant Grit
Plus! Highlights from Pecha Kuchas past, including talks by Ben Williams, Buff Ross, and Heather Koonses, and where you can go to find more...
BY: Stephanie Hunt
What happens when a thousand-some librarians and a thousand-some rabid YA fans converge in the Holy City in the same week? Could get pretty crazy... The lowdown on Charleston's weekend book surge
BY: Instant Grit
"Dang! What's with all these books?" Better question: does Charleston still have any treasures yet undiscovered? (Spoiler: This blog answers neither of those questions...)
BY: Joan Perry
Have you seen it? Here's the mission behind the baby book collection, plus where you can find it
BY: E. Louise
I turned in this essay on Bravo's reality show to Charleston magazine, blissfully unaware that the term "money shot" originates in... porn
BY: Stephanie Hunt
Tax-free shopping can exact a heavy tariff. This weekend, save yourself the headache and hassle, and invest in some real school supplies... BOOKS! And loads of 'em, for SC's poorest school districts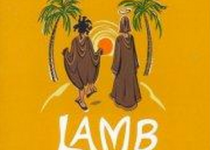 BY: Prioleau Alexander
Conroy, Steinbeck, Hiaasen, O'Rourke... a non-summer reading list with mind-blowing stories. Plus, a primer on which authors to stack your bookshelf with to make you seem deeper than you are
BY: Instant Grit
Imagine living in a house that had its own Wikipedia page... Welp, for their August issue, Town & Country visited one such Holy City home. Find out which—plus see a sneak peek of the story—here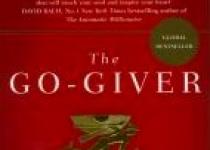 BY: Center for Women
Think you know the secret to success? Sure, working hard is important, but according to this must-read book, there's something else that's even more important... See it here
BY: Stephanie Hunt
What to do on (another!) soggy day? Head to the Halsey for Spoleto's last splash, where hundreds of books, mags, & catalogues have been sculpted, sawed, stacked, whacked, carved, glued... transformed
BY: Joan Perry
A peek into the dusty old pages at Robert Sarco's Antique Store in Hollywood, South Carolina
BY: Ellen McGauley
This poem by the late Rose Mitchell of Sullivan's Island was unearthed by her son over the weekend... here's to all the salty, seaside souls out there
BY: Renae Brabham
My shameless history with this addiction, including late-night bunk bed barters and promises signed by the light of the moon. Oh, and how they cured a mean case of writer's block....
BY: Stephanie Hunt
In this week's flurry of fashion-filled posts, one especially stood out. Take a read to learn a lesson in style--in both the posing variety, and the prose
BY: Stephanie Hunt
Eudora Welty, JK Rowling, and Oscar Wilde turn heads at Fashion Week—well, kind of. Here's to stylish prose guiding striking poses, plus bold statements, good composition, and wise editing all around
BY: Renae Brabham
Whether you're the largely underappreciated Faulkner or just a largely unknown Southern storyteller, you can find inspiration in curious places—including a donkey jonesing for a swift kick