About
Katie Hurst is an editor, freelance writer, and amateur runner living in Charleston. Growing up in Oklahoma, she was never the sporty type. Instead, she was a bookworm with knobby knees and the closest she came to breaking a sweat was in ballet class. But somehow since college, this uncoordinated journalist caught the running bug and has been working on lapping everyone since. Though she's no pro, she enjoys letting her competitive side out at local races and is currently training for her first half marathon. After a long run around the Lowcountry, she likes to refuel at her favorite Charleston restaurants or relax on the beach with her husband and a good book. Stay tuned to her blog for her random running insights and other fitness adventures.
Katie Hurst's Blog Posts
Posted:
Jul 19 2013 - 12:42pm
Remember to do the bend-over test before buying those yoga pants, ladies. Last night I was out on a run and saw something that no one...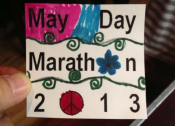 Posted:
Apr 30 2013 - 10:22pm
If you are out and about in Charleston this morning, you may have seen a bunch of runners with flowers in their hair wearing handmade race bibs...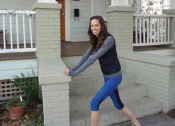 Posted:
Apr 5 2013 - 1:16pm
The best part about this blog was that the interview was done WHILE RUNNING. Nice work, Katie. As for the rest of us, we're hanging on her words...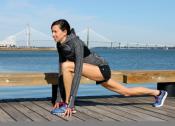 Posted:
Apr 1 2013 - 2:21pm
If you're like me, you've probably just realized that the Cooper River Bridge Run is less than a week away and you're starting to freak out a little...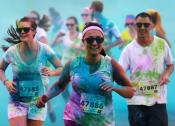 Posted:
Feb 20 2013 - 10:42am
We're well past January 1 now and if you're still hitting it hard at the gym and out there on the running trails, congratulations! But let's be...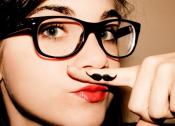 Posted:
Jan 31 2013 - 8:23am
What is it about the mustache that has made it such a cultural icon as of late? It seems I can't go anywhere anymore without seeing a funky little...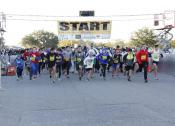 Posted:
Jan 17 2013 - 3:38pm
The Charleston Marathon is this weekend and if you're signed up to run your first one (either full or half), I'd say the nerves are probably setting...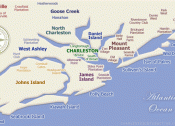 Posted:
Jan 3 2013 - 3:20pm
When I first moved to Charleston a year and a half ago, I really lucked out. I had never set foot in the city before showing up with a loaded...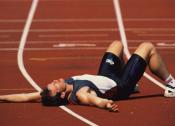 Posted:
Dec 3 2012 - 5:25pm
I've heard a lot of buzz in the last few days about this editorial in the British journal Heart that argues long-term endurance sports like...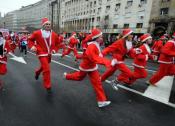 Posted:
Nov 13 2012 - 12:35pm
It's that time of year again. Thanksgiving grocery lists are being created, Christmas decorations are getting dug out of attics, and soon we will all...