Groundhog Day
BY: E. Louise
"Not to be a negative Nelly, but it almost seems like I may never be an Olympic athlete." That's a quote from my friend Myndi. She's 37, a financial analyst, and a former member of her high...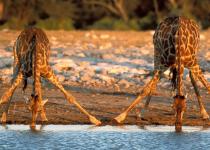 BY: The Best Worst ...
I've been really struggling trying to write a blog entry, mostly because I'm afraid of coming off like an asshole. Which I may in fact be, and I'm just not so sure I want everyone to know that......