Events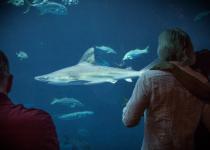 BY: Guest Blogger
Mac Kilduff is a perpetual intern, photographer, foodie, and lover of all things classy, especially when they're free. This Philly, PA native moved to the Lowountry to...
BY: Instant Grit
As if you need another reason to come to The Alley tomorrow:Glazed Doughnut has made an exclusive Team USA Doughnut that will be available only at The Alley tomorrow Thursday June 26 starting at 9am...
BY: Instant Grit
Come down to the Mixson Market in North Charleston this Saturday, the 28th, from 10am to 3pm for the 2nd annual Tomayto Tomahto Festival and Tomato Pie Contest.Entry is free, and open to the public....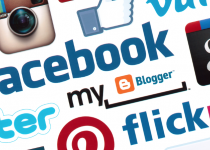 BY: Instant Grit
We know what it is. We see it everywhere. Most of us are even involved in one way or another, but have you ever wondered what other ways social media can be used? Have you ever wondered how it can...
BY: Hunter Boone
Spoleto Festival's finale was held last night at Middleton Place, home of America's oldest landscaped gardens where the crowd was patiently waiting for our favorite husband and wife duo,...
BY: Instant Grit
It has been 36 years since a horse won The Triple Crown, and on Saturday, June 7 from 4 to 8 pm Charleston's best sports bar, The Alley, is hosting the Belmont Stakes Viewing Party to see if history...
BY: Renae Brabham
I wish social mixers were easy for me, but they aren't, and even though I am so excited to meet with everyone, I'll darn near talk myself out of it the day of. What pushes me over that hump is the...
BY: Instant Grit
Last night we had our latest Gritty Awards, where we celebrated some of the work our writers have produced. We were honored to team up with Holy City Brewery, Charleston Bathworks, Jeni's Ice Cream...
BY: Instant Grit
Spoleto has once again come to Charleston, but if you think you've missed it, think again. We have until June 8th to enjoy the amazing performances, the astonishing art displays, and all around joy...
BY: Instant Grit
Stay tuned this week for pictures and posts from the party!
BY: Instant Grit
Crowned the "Best Music Concert" for three years running by Charleston City Paper readers, Zac Brown Band's Southern Ground Music & Food Festival returns to Charleston, SC's Blackbaud Stadium on...
BY: Instant Grit
You may not be into facial hair, but give it time, it'll grow on you. No, it's not November, but that doesn't mean you can't grow that beautiful beard or mustache out and compete in a facial hair...
BY: Renae Brabham
And it began like this. Charleston & Charleston Weddings Magazines welcomes you to a luxe cocktail soiree' that winds through Middleton Place's lush gardens. I relished spirits, tasted sweet and...
BY: Joan Perry
Not stirred, not shaken but soireed! The folks at Charleston Magazine were kind enough to include me in their Evening Under the Stars event at Middleton Place this evening and what a...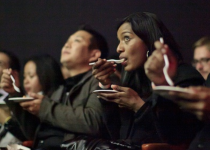 BY: Ann Kaufman
This morning I woke up and thought to myself, "Man, I wish I could have an excuse to eat my face off while watching some interesting films about food this weekend." I mean, sure, my excuse...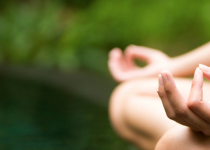 BY: Erica Rodefer W...
Oooommmmm. Did you know that one little syllable represents every single vibration in the whole universe? And it represents the myriad ways each part of the universe is connected. When...
BY: Joan Perry
Cooper River Bridge Run 2014 Cooper River Bridge Run, King St., Charleston, S.C. I camped out at the run turn at King and Wentworth Street Saturday morning and tried...
BY: Hunter Boone
This past Saturday was the first Bacon & Bourbon event where unlimited bacon and bourbon was the name of the game all night. Charleston's own Rachel Kate opened up the night...
BY: Stephanie Hunt
The recent trailers and teasers promoting Southern Charm elicit a collective gag for a multitude of reasons (godawful lipstick colors being the least of them -- don't they have professional makeup...
BY: Hunter Gardner
If you have turned on the Food Network in the past decade, then you have seen Alton Brown. Long before anyone was searching out diners and dives or cooking barefoot, Alton was a linchpin of...