Events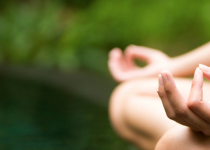 BY: Erica Rodefer W...
Oooommmmm. Did you know that one little syllable represents every single vibration in the whole universe? And it represents the myriad ways each part of the universe is connected. When...
BY: Joan Perry
Cooper River Bridge Run 2014 Cooper River Bridge Run, King St., Charleston, S.C. I camped out at the run turn at King and Wentworth Street Saturday morning and tried...
BY: Hunter Boone
This past Saturday was the first Bacon & Bourbon event where unlimited bacon and bourbon was the name of the game all night. Charleston's own Rachel Kate opened up the night...
BY: Stephanie Hunt
The recent trailers and teasers promoting Southern Charm elicit a collective gag for a multitude of reasons (godawful lipstick colors being the least of them -- don't they have professional makeup...
BY: Hunter Gardner
If you have turned on the Food Network in the past decade, then you have seen Alton Brown. Long before anyone was searching out diners and dives or cooking barefoot, Alton was a linchpin of...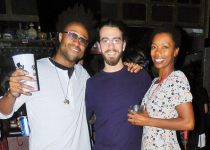 BY: Desmond Kinlaw
This past Friday, the fashion queen of the Southeast, Ayoka Lucas, threw a New Year's Eve party. If you're checking your calendar, I know—New Year's Eve was like two weeks ago. But give me one good...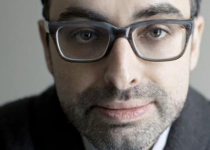 BY: Thomas Wilkinson
I once had a professor lament that for all its offerings, Charleston wants for a fervent book culture. We have much of the finer things perfected. Food and art flourish, with a healthy smattering of...
BY: Renae Brabham
Winter in Charleston. Gotta love it. I'm wearing flip-flops in December and my A/C is running. But—there are times you wouldn't mind if the Polar Express whizzed through the...
BY: Hunter Boone
» GRIT GIVEAWAY! Enter to win a copy of Mel Washington's Celebration by commenting on this post. Details below. Born and raised in Charleston, Mel Washington...
BY: Devin Grant
The first time I saw Cheap Trick, I had a classic case of mixed feelings. On the one hand there was the actual performance. The band was opening for Stone Temple Pilots at the North Charleston...
BY: Stephanie Hunt
It felt more like summer than December as I biked to work Friday morning, wiping sweat as I rode past the pitiful candy canes affixed to light posts on Coleman Boulevard. But I was so glad I had my...
BY: Hunter Boone
Tuesday night, GQ held a magazine release party at The Grocery, honoring badass mixologist Hallie Arnold. Her By Any Other Name cocktail won her a spot in the magazine's Most Imaginative...
BY: Claire O'Bryan
Twenty years ago, two Charlotte businessmen placed a bet at Christmas time. Their mission? Simply to see who could raise the most money to buy bicycles for underprivileged children and have a little...
BY: Hunter Boone
Sunday night, Rachel Kate debuted her music video "Lost," directed by local filmmaker duo, Jenny Kleiman & Landon Phillips. Rachel Kate with Filmmakers...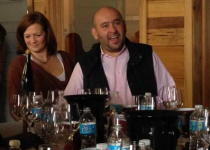 BY: Jon Yarian
"Trust me, you'd never want to live there." Duncan Arnot-Meyers is talking about one of the vineyards where grapes are grown for his award-winning wines. And while he doesn't live there either...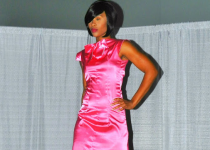 BY: Desmond Kinlaw
I recently caught wind of a fashion show in Mount Pleasant featuring some of my classmates at the Art Institute of Charleston (AI). I decided to go check it out. The runway show...
BY: Instant Grit
The Blog of the Week is... Pecha Kucha 20: A 40-Something-Photo-Recap by Hunter Boone. He was at Parliament Charleston's 20th such event, and got a ton of photos of those who attended, spoke, sang,...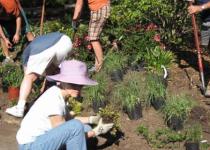 BY: Joan McDonald
Grow Organic This Tuesday (tomorrow, November 19!), the Magnolia-Sycamore Community Garden in West Ashley is holding an open house. Scratch that: "open garden?" Call it what you want,...
BY: Rebeccah Connelly
Friday evening, I had the pleasure of attending the Giving Back Awards—a joint effort between Charleston magazine and the Coastal Community Foundation—at the Memminger Auditorium. This...
BY: Instant Grit
A few weeks ago, Grit blogger Cortney Bishop took us on an impressive design tour of the Flats at Mixson—the swanky studio apartment complex located in North Charleston's up-and-coming...