Events
BY: Claire O'Bryan
Twenty years ago, two Charlotte businessmen placed a bet at Christmas time. Their mission? Simply to see who could raise the most money to buy bicycles for underprivileged children and have a little...
BY: Hunter Boone
Sunday night, Rachel Kate debuted her music video "Lost," directed by local filmmaker duo, Jenny Kleiman & Landon Phillips. Rachel Kate with Filmmakers...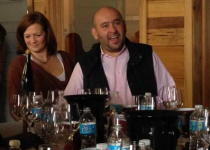 BY: Jon Yarian
"Trust me, you'd never want to live there." Duncan Arnot-Meyers is talking about one of the vineyards where grapes are grown for his award-winning wines. And while he doesn't live there either...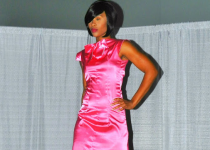 BY: Desmond Kinlaw
I recently caught wind of a fashion show in Mount Pleasant featuring some of my classmates at the Art Institute of Charleston (AI). I decided to go check it out. The runway show...
BY: Instant Grit
The Blog of the Week is... Pecha Kucha 20: A 40-Something-Photo-Recap by Hunter Boone. He was at Parliament Charleston's 20th such event, and got a ton of photos of those who attended, spoke, sang,...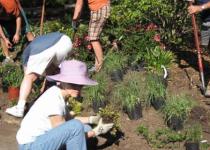 BY: Joan McDonald
Grow Organic This Tuesday (tomorrow, November 19!), the Magnolia-Sycamore Community Garden in West Ashley is holding an open house. Scratch that: "open garden?" Call it what you want,...
BY: Rebeccah Connelly
Friday evening, I had the pleasure of attending the Giving Back Awards—a joint effort between Charleston magazine and the Coastal Community Foundation—at the Memminger Auditorium. This...
BY: Instant Grit
A few weeks ago, Grit blogger Cortney Bishop took us on an impressive design tour of the Flats at Mixson—the swanky studio apartment complex located in North Charleston's up-and-coming...
BY: Hunter Boone
The 3rd annual Slim Down the South softball game was this past weekend—all proceeds benefitting the local non-profit, Louie's Kids. Team Wells Fargo and Team Taco Boy went head-to...
BY: Devin Grant
It has always amazed me how quickly folks in this town will pitch in to help when someone is in need, even if that someone is a complete stranger. I don't think I've ever actually met Lisa Jungermann...