ETC.
BY: Rory Gruler
I'm taking a look back at our #Hugo special that aired 1 year after the storm. Today marks 25 years. #HUGO25 pic.twitter.com/KQpioFPuhP— Stacy Jacobson (@SJacobsonWCIV) September 22, 2014...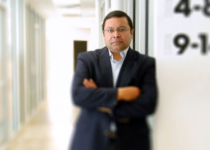 BY: Suzelle Santos
As the head honcho of both the Charleston Digital Corridor and Andrade Economics, Ernest Andrade has stood at the helm of bettering Charleston for more than 25 years. And with his third...
BY: Renae Brabham
During her summer visit, my oldest granddaughter (a senior this year) told me that she didn't know what she wanted to be or do with her life. I answered "I don't either, isn't it exciting?" As...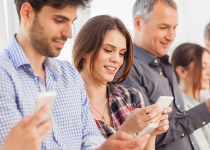 BY: Shep Rose
This post very well may come back to haunt me. We've all had moments and experiences where we were less than earnest, and we wish we could go back and do the right thing. We've all over-promised and...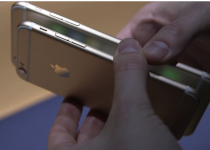 BY: Suzelle Santos
You might be a nerd if you watched Apple's iPhone unveiling yesterday. (Or if you tried to watch it, since there were serious technical difficulties with the livestream.) Here's a recap if you...
BY: Instant Grit
Are you looking to update your Fall wardrobe, but on a budget? The downtown Charleston clothing boutique, House of Sage, is partnering with The Flats at Mixson on Wednesday, September 3, 5-7 p.m. for...
BY: Mac Kilduff
I've contested that it's hard to find bad food in Charleston, despite what some Yelp reviews may say. Inversely, one may say it's easier to find good food in Charleston than some other places...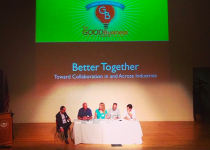 BY: Julie Wheat
Lowcountry Local First had their second annual Good Business Summit this past week and I was honored to attend as both a local business owner and streetstyle professional. The conference took place...
BY: Desmond Kinlaw
Meet Venita Aspen, a barely twenty-something year old who has accomplished much more than the average woman of her age. Oh yeah, she's a pretty snazzy dresser to boot. We cover everything from...
BY: Joan Perry
Nothing dull and drab about fall in Charleston. These yellow blossoms brighten up the streets on the peninsula, cheering up my walk this morning.Poison ivy has left me afraid to garden so the...
BY: Rebeccah Connelly
Friday evening, I had the pleasure of attending the Giving Back Awards—a joint effort between Charleston magazine and the Coastal Community Foundation—at the Memminger Auditorium. This...
BY: Joan Perry
Chalmers St. Some of my readers may be recent enough not to know that I used to hunt the elusive black cabs of Charleston and take pictures of them in their transplanted homeland. It...
BY: Nate Anderson
What's all this hype about No Shave November? I understand that it's for prostate cancer awareness and though it holds no candle to the amount of pink we saw last month, its a great idea to grow your...
BY: Rebeccah Connelly
So, I'm not sure about you guys, but I seem to be one of those people who attracts weird shit. (Pardon the language—there is just no other way to describe this. I know y'all know what I'm saying.)...
BY: Devin Grant
It has always amazed me how quickly folks in this town will pitch in to help when someone is in need, even if that someone is a complete stranger. I don't think I've ever actually met Lisa Jungermann...
BY: Instant Grit
Sure, the Holy City's stunning year-round, but here at Grit, fall holds a special place in our hearts. As for why, it's hard to say. Maybe it's the extra firey glow the season's sunsets have on the...
BY: Renae Brabham
Daylight savings time, spring forward, fall back. On Sunday morning with a little turn of a knob, tap on a keypad, or satellite signal to your computer, we will have tilted the globe into a...
BY: Joan Perry
She was the sunshine of our home She took us to church She looked well to the ways of her household Home is the sailor, home from the sea and the...
BY: Renae Brabham
It was October 13th when I realized that I didn't have a thing put out for Halloween yet and I didn't see a day two weeks out in my hectic schedule to attempt to decorate. Well, maybe I...
BY: Evans Craddock
Every time I drop this guy off at "doggie daycare" a part of my soul dies. It's not that I have anything against doggie daycare. It's just that it makes me feel like such a jerk. Does...