ETC.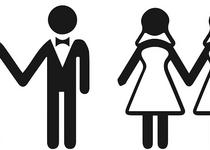 BY: Alex Keith
Get Hitched! Charleston, the first annual LGBT wedding showcase in South Carolina
BY: Rory Gruler
This week in #CHS tweets, Hugo is remembered, we learn what a moratorium is, T-Rav can't spell (shocker), and a road rage fight turns into a man-overboard scenario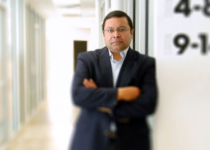 BY: Suzelle Santos
With his Flagship3 underway, the director of Charleston Digital Corridor has a big vision for the Holy City.
BY: Renae Brabham
It's a Monday in the middle of September, so there's a good chance life is feeling monotonous. Find some inspiration when it's easy to forget that where you are now is not where you will be forever.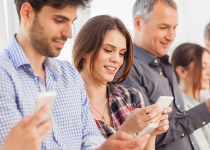 BY: Shep Rose
Are you a flake? Shep Rose examines the epidemic of flakiness in the 21st century.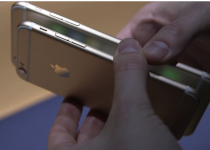 BY: Suzelle Santos
Specs on Apple's newest products and tweets about them that'll make you chuckle.
BY: Instant Grit
Don't miss the House of Sage pop-up boutique next week at North Charleston's up-and-coming community apartments.
BY: Mac Kilduff
Louie's Kids hosted their annual event and invited chefs Mike Lata, Craig Diehl, Marc Collins, and Michelle Weaver to be joined by "Little Chefs" for a night of gourmet cooking and some fun.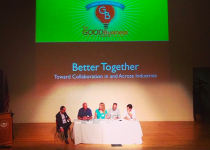 BY: Julie Wheat
Streetstyle with Julie Wheat takes a turn as she documents local business owners while they share and present ideas at the Good Business Summit, organized by Lowcountry Local First.
BY: Desmond Kinlaw
In my interview with Venita Aspen, we cover everything from her fool­proof strategy to avoid wardrobe malfunctions, why "Coraline" is the most stylish movie ever, and 100 ways to make a sandwich.
BY: Joan Perry
Golden leaves and an abundance of yellow blooms are out in full force across the peninsula. Take a stroll through the pretty autumn petals here...
BY: Rebeccah Connelly
Friday night I headed to the Memminger Auditorium for an evening to honor those who've given our community so much—as well as a darn good time. Get the scoop on the 8th Annual Giving Back Awards here!
BY: Joan Perry
You may or may not know that I used to hunt the elusive black cabs of Charleston. Seeing the London transplants in our Lowcountry setting tickles me to know end. Read on to see what I mean...
BY: Nate Anderson
No Shave November—what a fun, hairy way to spread awareness about and support a serious issue. But what about those who barely need to shave every other week? Here's what the month's like for us...
BY: Rebeccah Connelly
Seriously, though—weird shit happens to, near, in front of, or around me constantly. The latest of which involves a shiny-eyed poodle and a trip to Bed Bath & Beyond. Story—and a question for you—here
BY: Devin Grant
What are you doing this weekend? Why not head to Legare Farms for a sensational local music line-up to benefit a longtime supporter of local bands who's battling cancer—and we want to help her win
BY: Instant Grit
Add having a picture-perfect autumn to the mile-long list of what makes Charleston the top city year in and year out. Here are 14 Instagram pics that prove it...
BY: Renae Brabham
Get ready to switch your clocks. Me, I'll comply with DST change-ups if I must, but mostly I file the rigidity of the calendar seasons in the BS pile. I have my own guide to the seasons...
BY: Joan Perry
Take a look at this collection of epitaphs to see how five locals have been memorialized. What do you want YOUR tombstone to read?
BY: Renae Brabham
The house decorated in skulls, ravens, and sepia-toned family photos; $50 stuffed bears from the Coastal Carolina Fair; faces sweaty from rubber masks. My favorite fall memories are flooding back...