ETC.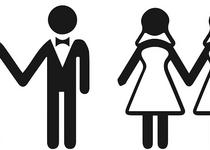 BY: Alex Keith
Get Hitched! Charleston, the first annual LGBT wedding showcase in South Carolina
BY: Rory Gruler
This week in #CHS tweets, Hugo is remembered, we learn what a moratorium is, T-Rav can't spell (shocker), and a road rage fight turns into a man-overboard scenario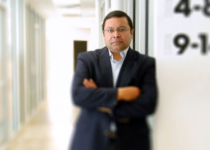 BY: Suzelle Santos
With his Flagship3 underway, the director of Charleston Digital Corridor has a big vision for the Holy City.
BY: Renae Brabham
It's a Monday in the middle of September, so there's a good chance life is feeling monotonous. Find some inspiration when it's easy to forget that where you are now is not where you will be forever.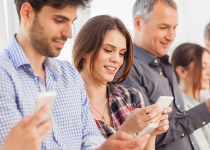 BY: Shep Rose
Are you a flake? Shep Rose examines the epidemic of flakiness in the 21st century.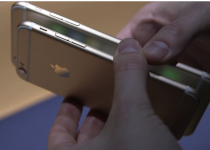 BY: Suzelle Santos
Specs on Apple's newest products and tweets about them that'll make you chuckle.
BY: Instant Grit
Don't miss the House of Sage pop-up boutique next week at North Charleston's up-and-coming community apartments.
BY: Mac Kilduff
Louie's Kids hosted their annual event and invited chefs Mike Lata, Craig Diehl, Marc Collins, and Michelle Weaver to be joined by "Little Chefs" for a night of gourmet cooking and some fun.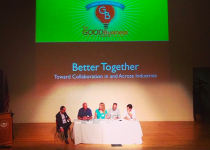 BY: Julie Wheat
Streetstyle with Julie Wheat takes a turn as she documents local business owners while they share and present ideas at the Good Business Summit, organized by Lowcountry Local First.
BY: Desmond Kinlaw
In my interview with Venita Aspen, we cover everything from her fool­proof strategy to avoid wardrobe malfunctions, why "Coraline" is the most stylish movie ever, and 100 ways to make a sandwich.
BY: Joan Perry
Golden leaves and an abundance of yellow blooms are out in full force across the peninsula. Take a stroll through the pretty autumn petals here...
BY: Rebeccah Connelly
Friday night I headed to the Memminger Auditorium for an evening to honor those who've given our community so much—as well as a darn good time. Get the scoop on the 8th Annual Giving Back Awards here!
BY: Joan Perry
You may or may not know that I used to hunt the elusive black cabs of Charleston. Seeing the London transplants in our Lowcountry setting tickles me to know end. Read on to see what I mean...
BY: Nate Anderson
No Shave November—what a fun, hairy way to spread awareness about and support a serious issue. But what about those who barely need to shave every other week? Here's what the month's like for us...
BY: Rebeccah Connelly
Seriously, though—weird shit happens to, near, in front of, or around me constantly. The latest of which involves a shiny-eyed poodle and a trip to Bed Bath & Beyond. Story—and a question for you—here
BY: Devin Grant
What are you doing this weekend? Why not head to Legare Farms for a sensational local music line-up to benefit a longtime supporter of local bands who's battling cancer—and we want to help her win
BY: Instant Grit
Add having a picture-perfect autumn to the mile-long list of what makes Charleston the top city year in and year out. Here are 14 Instagram pics that prove it...
BY: Renae Brabham
Get ready to switch your clocks. Me, I'll comply with DST change-ups if I must, but mostly I file the rigidity of the calendar seasons in the BS pile. I have my own guide to the seasons...
BY: Joan Perry
Take a look at this collection of epitaphs to see how five locals have been memorialized. What do you want YOUR tombstone to read?
BY: Renae Brabham
The house decorated in skulls, ravens, and sepia-toned family photos; $50 stuffed bears from the Coastal Carolina Fair; faces sweaty from rubber masks. My favorite fall memories are flooding back...
BY: Evans Craddock
Does the fact that I drop George off at doggie daycare make me like one of those people who pushes their dogs around busy streets in strollers? Ugh, I hope not. This and other musings on the subject..
BY: Hunter Gardner
Heard about the Chas Miracle League? Here's the scoop on the nonprofit baseball league—which brings together children and adults with disabilities, their families, and friends—and why you should play
BY: Joan Perry
24 days until Halloween, peoples! From balcony-chillin' skeletons and South of Broad mummies to concrete graffiti and a house-topping witches hat—here's a roundup of downtown's best holiday décor
BY: Holly Herrick
Anyone with me in thinking that pets are more than playmates or something to feed? Here's a look at the animals—pigs, goats, and cows included—that have seasoned my life with love and joy
BY: Rory Gruler
Hot topics of the week: Twerking, Jestine's closed (?) Kitchen doors, he-said-she-saids at Wild Wings, highly inappropriate public displays of affection, and Clowney. Lost? Here's your recap
BY: Instant Grit
The blog that evacuated downtown, PLUS! The video spot—shot all over Charleston, with plenty of familiar faces—that got our attention
BY: Evans Craddock
I'm gonna take you back to basics. I'm gonna to tell you why you should be nice, get dressed every day, and why you should (or should never ever?) organize an ice cream social group
BY: Stephanie Hunt
I can pray to the gods of the First Day of School, the gods of the quad... but I know where to find our very best lesson plans, and ain't nobody getting a hall pass
BY: Renae Brabham
What was back-to-school shopping like? All about maxis, minis, silk shirts, and swimming with gators... Plus! Some photographic gems I pulled from the Renae Brabham archives
BY: Instant Grit
As we begin to close out our schooldays blog series, we bring you the 13 best back-to-school fails around. We promise—you'll feel better about your week after this
BY: Guest Blogger
How to handle a psycho roommate, floods, and football—the first post in Grit's big Back-to-School blog series dishes the do's and the don'ts, quirks and cult knowledge that upperclassmen know by heart
BY: Nate Anderson
The real world is like having an 8 o'clock class every single day. Why you shouldn't rush college and what you can expect on the other side (hint: it's unpaid, and you need at least two of them)
BY: Instant Grit
Here it is! Also... Have you heard that it's Shark Week?! Since it's all everyone's been talking this week, let's take a look at some of the funnier Shark Week jokes before it's all over...
BY: Holly Herrick
Having negative people in your life can weigh heavier on you than you think. Here's how I—a gal who abhors confrontation—said goodbye to some of mine... (kitchen photo by Helene Dujardin)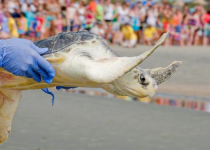 BY: Guest Blogger
On Tuesday, three rehabilitated sea turtles swam home from IOP County Park. Here are 15+ photos of the big event...
BY: Renae Brabham
This is one blog I am very glad to be writing this in past tense... Trust me, I can't make this she/it up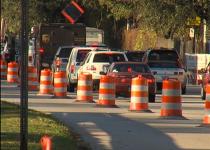 BY: Rebeccah Connelly
The heat seems to bring out the crazy, including my own. Here's what gets my blood boiling on the Crosstown, in passing cars, and all over town...
BY: Instant Grit
Plus, hilarious YouTube pranks for your Friday. Who said we never gave you a surcee? Or sursey...
BY: E. Louise
Again. Hunker down with these top-notch stormy pics and some rainy day inspiration... what will you do when the sky opens up? (photos by Melinda Monk)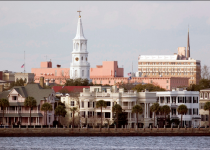 BY: John F. Abess
Well, here's a hint: it doesn't quite support our recent ranking as one of the nation's snobbiest cities. And while we're at it, a quick glossary of standout Southern phrases...