Comedy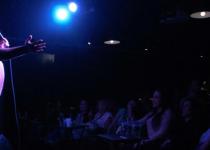 BY: Guest Blogger
Zack Mills watches local and regional comedians take off their clothes and proceeds to laugh—a lot.
BY: Hunter Gardner
"The Christmas Will Be Televised" Celebrates 5 Years of Christmas Fanfare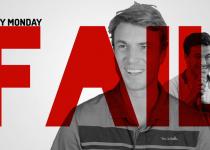 BY: Shep Rose
Happy holidays, ya'll! Can't get enough of Hunter Gardner's and Shep Rose's antics? We've got some outtakes from season one of Shepic Fail to tide you over until the new year.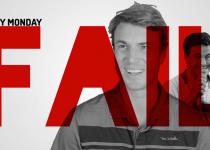 BY: Shep Rose
In episode three of Shepic Fail, Rob Concannon, president of the South Carolina Stingrays, tries to transform Shep Rose and Hunter Gardner from amateurs to athletes. Naturally, things end up royally puck-ed.
BY: Shep Rose
In episode two of Shepic Fail, Gerry Kieran, owner of Seanachai on Johns Island, attempts to transform the guys from barflies to bartenders.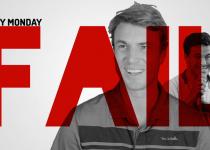 BY: Shep Rose
In the series premiere of Shepic Fail, Hunter and Shep learn how difficult it can be to walk in a woman's shoes.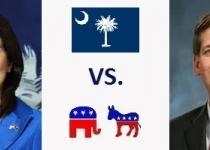 BY: Jeremy McLellan
If you're a Republican, you didn't vote for Nikki Haley to be your governor. You voted for her to be the governor of everyone else.
BY: Hunter Gardner
The different races and the different faces of comedy come under one roof this Saturday at the Charleston Music Hall. Get your tickets quick, because they'll go quick at this one of a kind event.
BY: Instant Grit
Who would have thought Theater 99 would have a musical? Well, they do, and it's a one woman show brought to you by none other than local funny-woman Lauren Krass. Get your tickets quick!
BY: Hunter Gardner
So, you think you're funny? Come try out your one-liners this Thursday at Big Gun's Burger Shop, and see if you've got what it takes to win the crowd, impress the judges, and play with the big guns.
BY: Instant Grit
To have the perfect wedding, you need the perfect wedding planner. His methods may be a bit unorthodox, but George R. R. Martin may just be the man for the job.
BY: Nate Anderson
The Oscar Mayer Wienermobile comes to town, Nate Anderson meets some hot-doggers, writes some emails, and nearly loses his mind as he gets the opportunity to step inside the belly of the beast.
BY: Hunter Gardner
As if it wasn't cool enough Mike Birbiglia is coming to Charleston Music Hall, but our own Hunter Gardner got a chance to interview him and hear what's inspired him from the beginning in his career.
BY: Hunter Gardner
The local comedian who was born with 2 assholes: his mom AND his dad. All about his must-see variety show this weekend at Theatre 99, co-written by Vince Fabra and featuring Dusty Slay
BY: Hunter Gardner
In my first blog for Grit and debut post in my "Why Is No One Talking About..." series, I drink coffee with a local comedian and guess what? Laughter ensues. Check it out...