Charleston News
BY: Instant Grit
Now here's a horror story you won't hear on a $20 tour at the market. Maria Abascal is an exorcist for hire in the Holy City, a place where evil thrives and posessions are rampant—a struggle...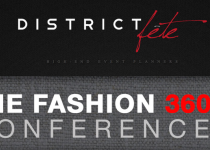 BY: Andrew C. Petersen
I had the chance to sit down with Andrew Roby, president of District Fete and founder of the Fashion 360 Conference, which will take place on October 18 at the Art Institute of Charleston. An...
BY: Instant Grit
Stay tuned for the video blog Shepic Fail as local celeb Shep Rose and local comedian Hunter Gardner try to become experts in new hobbies. After Shep had gained fame as a reality TV star, ...
BY: Instant Grit
Do you have what it takes to be on reality TV? We hope the answer is yes, considering that it only takes about half a brain and the ability to compose a verbal string of words somewhat resembling a...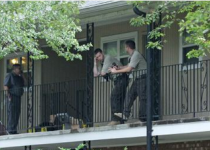 BY: Rory Gruler
Thoughts and prayers to all involved in the tragic events which took place in West Ashley last night. http://t.co/2YTFqnfEGO— Dave Williams (@LCWxDave) September 9, 2014 One thing Im pleased...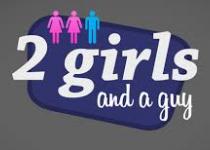 BY: Andrew C. Petersen
The terrific trio, Brooke Ryan, Tanya Brown, and Mike the Guy are heading back to their beloved Holy City to once again turn up the beat, make us laugh, and make us think. Charleston has been missing...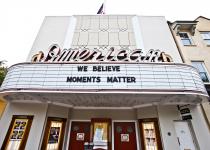 BY: Andrew C. Petersen
Being gay has never defined me as a person. When I was asked to cover the event, "Say A Big, Gay 'I Do' To A Charleston Destination Wedding," immediately I knew two things: One, that I needed...
BY: Rory Gruler
Life or death?! Can you believe that multiple people in LA called 911 for Facebook being down? http://t.co/iOXpt6fjcL— Ashley T Caldwell (@AshleyTCaldwell) August 4, 2014 Take the kids out for...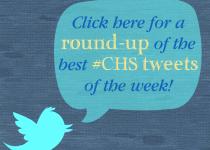 BY: Rory Gruler
It's official. Let's get started. #RavenelForSenate pic.twitter.com/nMIgy5kqX4— Thomas Ravenel (@Thomasravenel) July 14, 2014 Frmr SC treasurer Thomas Ravenel today at 11 am is expected...
BY: Instant Grit
With Charleston being the second most popular wedding destination in the country, it's no wonder we chose Andrew C. Petersen's blog Camera Ready Makeup for your Wedding Day as our Blog of the Week....
BY: Instant Grit
The Blog of the Week is...... The Most Races Show On Earth by Hunter Gardner. This show has been getting national recognition, and Hunter's inside scoop with the comedy scene puts him in the perfect...
BY: Rory Gruler
It's all happening #USMNT #NationalAnthem #WorldCup GOAL!! http://t.co/Z6bpHyjZ6m— The Alley Charleston (@TheAlleyChas) June 16, 2014 I think I'm actually nervous. Huge game for #usmnt...
BY: Instant Grit
And our Blog of the Week is........."Mr. President, Chewing Gum is not Presidential" by John F. Abess. Here, he gives is two cents on the President chewing gum at a memorial service near the...
BY: Tim Brennan
Last week I lost it. Control, that is.Summer break had just begun for my pre-teen son and newly teen daughter. No longer could I rely on rules related to homework or getting to bed early on school...
BY: Rory Gruler
College of Charleston will go smoke-free starting July 1. By @dianeknich: http://t.co/9iFOML2UDi #cofc pic.twitter.com/duiWmM3U3g — Post & Courier (@postandcourier) June 9, 2014 Very cool! RT @...
BY: Instant Grit
And your Blog of the Week goes to....Tim Brennan and his post Welcome to Charleston. Now go to bed. We couldn't help but name him the winner, as he charged headfirst into a hot topic that has...
BY: Instant Grit
The next big thing in delicious frozen treats is here. Now you have yet another opportunity to grab a treat inbetween your stops on King Street. This Thursday, the grand opening of Jeni's will offer...
BY: Instant Grit
If this doesn't make you feel old and left behind, we don't know what will. Tillson Galloway, a 14 year old 8th grader at local private school Porter-Gaud, has been selected to attend the Apple...
BY: Joan Perry
There is a new mural in progress on Queen Street in between King and Meeting. Anyone know who the artist is?While we are on the mural topic, with all the mural artists in Avondale, can't someone...
BY: Rory Gruler
City Paper founding editor Stephanie Barna (@CPEATS) makes her exit after 17 years: http://t.co/V7vkNA1zBB— Paul Bowers (@CCPNews) June 2, 2014 As much shit as I've given the CCP over the...