Charleston News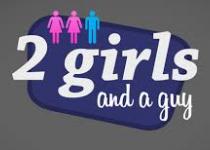 BY: Andrew C. Petersen
The terrific trio, Brooke Ryan, Tanya Brown, and Mike the Guy are heading back to their beloved Holy City to once again turn up the beat, make us laugh, and make us think. Charleston has been missing...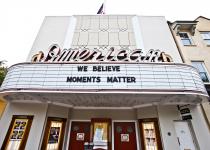 BY: Andrew C. Petersen
Being gay has never defined me as a person. When I was asked to cover the event, "Say A Big, Gay 'I Do' To A Charleston Destination Wedding," immediately I knew two things: One, that I needed...
BY: Rory Gruler
Life or death?! Can you believe that multiple people in LA called 911 for Facebook being down? http://t.co/iOXpt6fjcL— Ashley T Caldwell (@AshleyTCaldwell) August 4, 2014 Take the kids out for...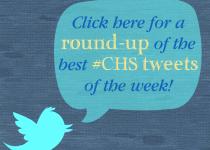 BY: Rory Gruler
It's official. Let's get started. #RavenelForSenate pic.twitter.com/nMIgy5kqX4— Thomas Ravenel (@Thomasravenel) July 14, 2014 Frmr SC treasurer Thomas Ravenel today at 11 am is expected...
BY: Instant Grit
With Charleston being the second most popular wedding destination in the country, it's no wonder we chose Andrew C. Petersen's blog Camera Ready Makeup for your Wedding Day as our Blog of the Week....
BY: Instant Grit
The Blog of the Week is...... The Most Races Show On Earth by Hunter Gardner. This show has been getting national recognition, and Hunter's inside scoop with the comedy scene puts him in the perfect...
BY: Rory Gruler
It's all happening #USMNT #NationalAnthem #WorldCup GOAL!! http://t.co/Z6bpHyjZ6m— The Alley Charleston (@TheAlleyChas) June 16, 2014 I think I'm actually nervous. Huge game for #usmnt...
BY: Instant Grit
And our Blog of the Week is........."Mr. President, Chewing Gum is not Presidential" by John F. Abess. Here, he gives is two cents on the President chewing gum at a memorial service near the...
BY: Tim Brennan
Last week I lost it. Control, that is.Summer break had just begun for my pre-teen son and newly teen daughter. No longer could I rely on rules related to homework or getting to bed early on school...
BY: Rory Gruler
College of Charleston will go smoke-free starting July 1. By @dianeknich: http://t.co/9iFOML2UDi #cofc pic.twitter.com/duiWmM3U3g — Post & Courier (@postandcourier) June 9, 2014 Very cool! RT @...
BY: Instant Grit
And your Blog of the Week goes to....Tim Brennan and his post Welcome to Charleston. Now go to bed. We couldn't help but name him the winner, as he charged headfirst into a hot topic that has...
BY: Instant Grit
The next big thing in delicious frozen treats is here. Now you have yet another opportunity to grab a treat inbetween your stops on King Street. This Thursday, the grand opening of Jeni's will offer...
BY: Instant Grit
If this doesn't make you feel old and left behind, we don't know what will. Tillson Galloway, a 14 year old 8th grader at local private school Porter-Gaud, has been selected to attend the Apple...
BY: Joan Perry
There is a new mural in progress on Queen Street in between King and Meeting. Anyone know who the artist is?While we are on the mural topic, with all the mural artists in Avondale, can't someone...
BY: Rory Gruler
City Paper founding editor Stephanie Barna (@CPEATS) makes her exit after 17 years: http://t.co/V7vkNA1zBB— Paul Bowers (@CCPNews) June 2, 2014 As much shit as I've given the CCP over the...
BY: Tim Brennan
"In the midnight hour / Mullen cried 'No more whoa-oh' With a Rebel Yell / Riley cried 'No more whoa-oh'"- Special lyrics adapted from Billy Idol's Rebel YellIf you haven't heard yet, this past...
BY: Instant Grit
And our Blog of the Week is...........New Styles to Obsess Over by Natalie Mason. Here you can get the best styles for warmer weather from the style expert herself. Natalie shows us styles that are...
BY: Rory Gruler
Bill Murray on video giving a bachelor party here some advice on love and marriage: http://t.co/6yT986QkEp pic.twitter.com/7MNqZdutK4 — Andy Paras (@AndyParas) May 27, 2014 Bill Murray ate my baby...
BY: Instant Grit
With Spoleto here, and our city being filled with so many diferent types of art, we decided what better Blog of the Week than Ayoka Lucas' "Five Grams Of... Stacey Bradley. There are so many...
BY: Instant Grit
Hurricanes are a huge part of living in the southeast. If you've ever experienced one, you know people who live here take them, and the weather programs that follow and warn people about them, very...