Charleston News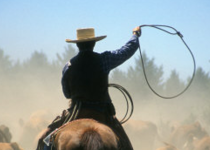 BY: Hooper Schultz
Your go-to guide for all things Charleston this weekend, December 4-6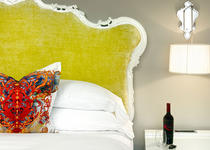 BY: Renae Brabham
In the grand scheme of things, the Grand Bohemian was Grand!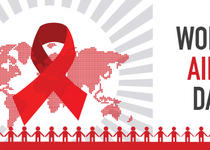 BY: Helen Mitternight
Holy City has unholy AIDS stats - what you can do
BY: Hunter Gardner
Part II: The Upper Deck — a bar that clearly does not take itself too seriously.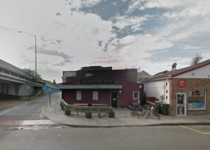 BY: Mike Grabman
Bartenders have an unspoken oath: Don't talk poorly of bars where you don't work. It's unbecoming. Well luckily I've always thought that was a dumb rule. Corporate bars are garbage. Spending a half million dollars to create a "dive" bar is a joke. There are maybe 10 bars I like in Charleston. And I frequent less than that. One of those bars that I do frequent is The Recovery Room.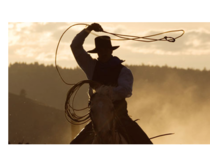 BY: Alex Keith
We've got your Grit Picks—all the best events happening in Charleston this weekend, November 20-22.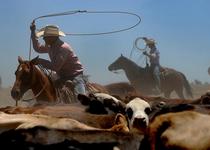 BY: Alex Keith
We've got your Grit Picks—all the best events happening in Charleston this weekend, November 13-15.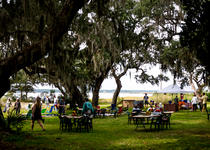 BY: Mac Kilduff
The Charleston Museum's Annual Family Picnic invites families to the Dill Sanctuary for an afternoon of festivities. A Sunday well spent, even when kids sort of freak me out.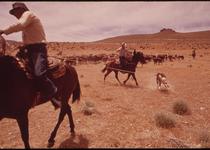 BY: Alex Keith
We've got your Grit Picks—all the best events happening in Charleston this weekend, November 6-8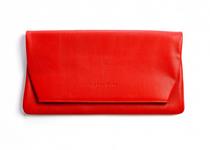 BY: Kate Vontaine
"CREATIVE PEOPLE ARE JUST PEOPLE WHO LIKE TO CREATE, I JUST LIKE TO SEE THINGS COME TO LIFE. "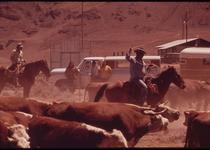 BY: Alex Keith
Your go-to guide for all things Charleston this weekend, October 23-25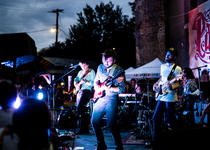 BY: Mac Kilduff
Wind through the walls of the Old City Jail to discover art installations, local eats, and live musical acts Beach Tiger, ET Anderson, Hermit's Victory, and headliner Brave Baby.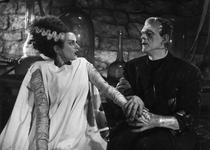 BY: Alex Keith
Your guide for Halloween events around Charleston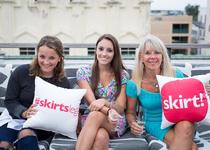 BY: Jeanne Everett
The monthly magazine that's all about women celebrated its 21st birthday at The Restoration Hotel
BY: John F. Abess
It is impressive and perhaps mystifying that Pope Francis is drawing such extensive crowds - that he was the first pope ever to address both houses of Congress and that he is speaking to the United Nations. Shrink Think takes a stab at why the times and the man are right for each other.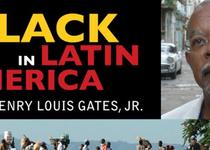 BY: Erica Veal
As an African Studies enthusiast, I learned a long time ago that the overwhelming majority of enslaved people brought from Africa during the Trans Atlantic Slave trade ended up in Hispanic colonies throughout the Caribbean and South America. So for me, Hispanic Heritage Month represents another opportunity to celebrate and uplift black history on a national scale, similarly to how it's done in February for African American History.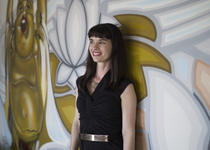 BY: Kate Vontaine
Lee Deas is the founder and Principal Imaginator at Obviouslee Marketing and her company works on some of Charleston's biggest events and with some of its best companies including the Charleston Wine + Food Festival, Cigar Row, SEWE, Family Circle Cup, Kiawah Partners, The Gaillard Center and a whole host of local and regional businesses within the creative and hospitality centric realm.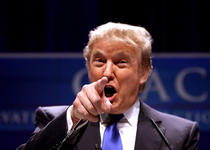 BY: Madison Jill Miller
I watched the Republican Debate last night not only for entertainment value (drink every time someone mentions Ronald Reagan!), but also to stay informed. And also, honestly… out of pure confusion. How is Donald Trump ACTUALLY the front-runner to be the Republican Candidate for the upcoming Presidential Election?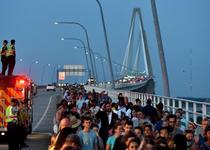 BY: Guest Blogger
Guest blogger Tom Isaksen was visiting Charleston from his hometown of Sydney, Australia on the night of June, 17th when Dylann Roof viciously took the lives of nine members of Emanuel AME Church. Here, he remembers the horrifying event.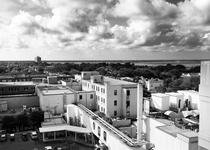 BY: Mike Grabman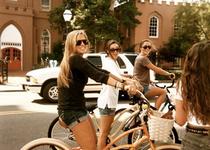 BY: Alex Keith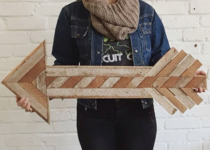 BY: Jeanne Everett
Welcome to King Street, West Elm!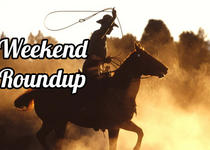 BY: Alex Keith
A roundup of events this weekend, July 17-19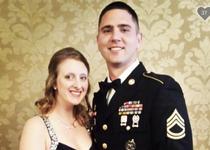 BY: Helen Mitternight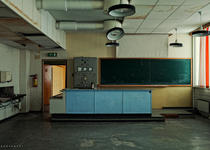 BY: Erica Veal
As the community continues to advocate on behalf of the future of Burke High School, it's important to draw on the lessons of past educational movements and their failings.
BY: Renae Brabham
Just when you thought it was safe to get in the water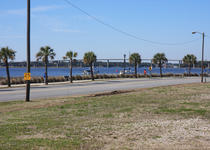 BY: John F. Abess
Is Charleston, after hitting a zenith, heading downward because it cannot regulate developers or maintain livability for its residents?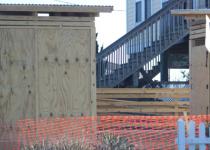 BY: Bates Hagood
A new facility at the 1700 block of East Ashley should be great for Folly's surf community.
BY: Instant Grit
Just in time for Halloween, WE tv announces that it will soon begin filming a spooky series in the Chuck, directed by Eli Roth and starring Mena Suvari as a sexy exorcist.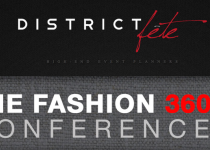 BY: Andrew C. Petersen
The Fashion 360 Conference brings industry experts together for a day of panels sure to get the creative juices flowing.
BY: Instant Grit
VIDEO: Catch a sneak peek of Charleston Grit's first-ever vlog with bloggers Shep Rose and Hunter Gardner.
BY: Instant Grit
Is your true calling reality TV? Obviously it's not too difficult to become a success in the business (see Kim Kardashian). Apply with your friends to be the subject of a new show filming soon.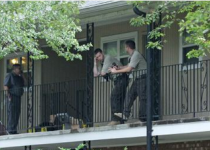 BY: Rory Gruler
A fatal shooting occurred last night at The Gardens, an apartment complex in West Ashley. Our community comes together on Twitter to mourn the deputy killed in this seemingly senseless crime.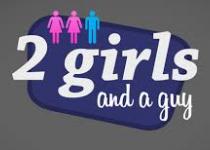 BY: Andrew C. Petersen
"2 Girls and a Guy" returns to Mix 96 and the Holy City this September. Andrew C. Petersen sat down with cast members Mike and Brooke to get the scoop on their homecoming this fall.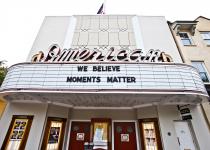 BY: Andrew C. Petersen
We are happy to announce that the Holy City is hosting a same-sex wedding event this summer! Learn more about the AFFA fundraiser, "Say A Big, Gay 'I Do' To A Charleston Destination Wedding" here.
BY: Rory Gruler
LA can't survive without Facebook, sharks make appearances everywhere, a South Carolina native is crowned Miss Teen USA, and Shep Rose looks for a day drinking partner. This week in #CHS tweets.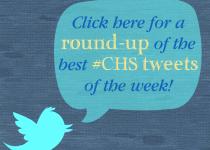 BY: Rory Gruler
Well, he did it. Convicted felon and a reality show star Thomas Ravenel files a petition to challenge Lindsey Graham.
BY: Instant Grit
In this week's Blog of the Week, we examine what it takes to have the perfect makeup, for the perfect pictures on your big day, from two of Charleston's leading experts in the subject.
BY: Instant Grit
There's still time to get your tickets for the Most Races Show On Earth, described to us by our go-to funny man Hunter Gardner in this week's Blog of the Week.
BY: Rory Gruler
The US Men's Team wins their first World Cup game, CARTA's director gets disorderly, sharks in the water, dogs at work, and a Marine gets the highest honor our country has. This week in tweets.