Charleston Fashion Week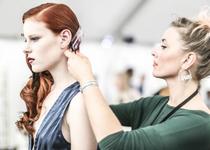 BY: Bailey Desiree Bial
Backstage beauty at Charleston Fashion Week, courtesy of Bailey Bial.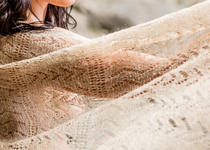 BY: Megan Bryan
Herbalist and healer Mary Wutz turned to fashion to create a line of sustainable, organic clothing that is as good for your body as it is for the Earth.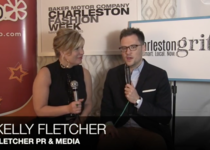 BY: Jeremy McLellan
With your confessor, comedian Jeremy McLellan.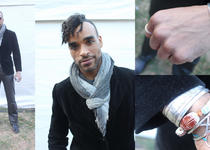 BY: Julie Wheat
The grand finale did not disappoint. Bravo.
BY: Julie Wheat
Friday evening was auspiciously filled with glitter and gold, earthly trinkets, tantalizing textures, bright colors, birds, bees, flowers, and trees.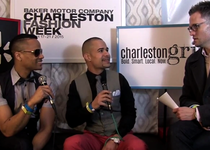 BY: Jeremy McLellan
With your confessor, Charleston comedian Jeremy McLellan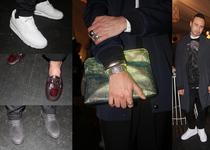 BY: Julie Wheat
To wear black, or not to wear black—is that not always the question?
BY: Julie Wheat
Style: it's not just about the clothes; it's the attitude you need to pull it off. Check our our favorite looks from night two of Charleston Fashion Week®.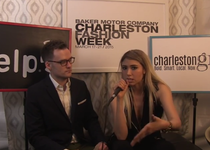 BY: Jeremy McLellan
With your confessor, comedian Jeremy McLellan.
BY: Julie Wheat
It's not who you're wearing, it's how you're wearing it.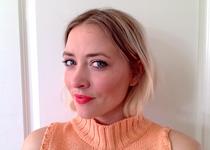 BY: Bailey Desiree Bial
Charleston Fashion Week® starts today, but you don't have to be a runway model to pull off these haute hairstyles.
BY: Jeremy McLellan
Charleston Fashion Week® is a marathon, not a sprint. Jeremy McLellan didn't get the memo.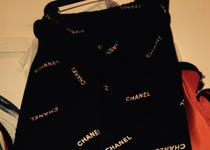 BY: Andrew C. Petersen
Gorgeous comes in all sizes, but the Chanel ski pants hanging in my closet do not. Uh-oh.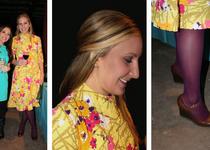 BY: Julie Wheat
Vintage fashion reigned supreme at Society 1858's Magical Mystery Tour–themed winter gala! Check out some of the evening's best looks.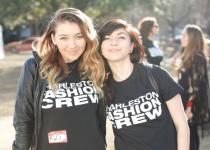 BY: Guest Blogger
Scott Carpenter, community manager of Yelp Charleston, explains how volunteering at Charleston Fashion Week gave him the tools necessary to land a new gig.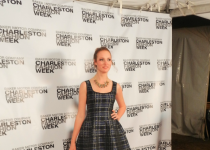 BY: Desmond Kinlaw
It's here! Its's here! Charleston Fashion Week is here!!!! Check out the recap and some street style from the first night's festivities as blogger Desmond Kinlaw peruses the tents for fashion stars.
BY: Instant Grit
The Confession Booth is back! Make sure you "tell all" this week at the 2014 Charleston Fashion Week Confessional Booth. Here are some of the best Hunter Boone brought us from last year.
BY: Instant Grit
Blog of the Week this week is "Highlights from Saturday Night's Emerging Designers Party" by Desmond Kinlaw where he hears some of the inspiration behind the Emerging Designer's lines.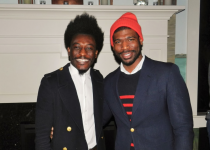 BY: Desmond Kinlaw
I was invited to the Charleston Fashion Week's Emerging Designer Party and had a chance to hear what inspired the lines of some of this year's semifinalists.
BY: Rory Gruler
Locals say so long to "Breaking Bad"... and to a fully functioning federal government; Is Steve Spurrier drunk?!; CFW gets nat'l press (kinda); tragedy strikes Summerville; & more this week in tweets
BY: Ayoka Lucas
A brief look at model, father, men's clothing designer Chelsie Ravenell, and his best style moments around the globe...
BY: Rory Gruler
That's a wrap on CFW! Now onto Spoleto... Locals tweet up about marriage equality, a wreck on the Ravenel turns out to include Chef Bob Carter, and Joe Biden just arrived! (along with bad traffic)
BY: Ayoka Lucas
Now that Fashion Week's behind us, it's time to call attention to the catwalkers who made the show. From the standout youngsters to the most dedicated, here they are: The CFW Model Superlatives
BY: Chassity Evans
Who really stole the show(s)? this week under the tents? Was it charmer Afriyie, tulle queen Siobhan Murphy, hot-shot Christian, or those decadent brides on Saturday? Here we go...
BY: Stephanie Hunt
In this week's flurry of fashion-filled posts, one especially stood out. Take a read to learn a lesson in style--in both the posing variety, and the prose
BY: Rory Gruler
It's been a busy, busy week, my friends. Props to James Beard nominees, Mark Sanford cast his ballot, and World Water Day. Oh and if you haven't heard—it's Charleston Fashion Week
BY: Ayoka Lucas
The fashion-filled bootcamp continues! Here's the behind-the-scenes breakdown from yesterday—from custom fit duds from Mychael Knight to tales of the over-served at the Rarebit after party
BY: Chassity Evans
Let me tell you what I think about CFW thus far...
BY: Stephanie Hunt
Eudora Welty, JK Rowling, and Oscar Wilde turn heads at Fashion Week—well, kind of. Here's to stylish prose guiding striking poses, plus bold statements, good composition, and wise editing all around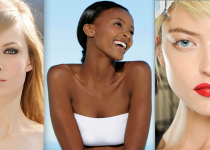 BY: Andrew C. Petersen
To get you ready for spring (and CFW!), I spoke with global makeup artist Juan Carlos Belmonte to learn the beauty looks on trend now. Spoiler: defined lips and eyes, and beautiful skin—SANS makeup
BY: Rory Gruler
What a week! A 12-year-old took cops on a high-speed chase, ¡bienvenidos a Pope Francis!, and the Fashion Week runway tent's been raised in Marion Square. Oh, and remember: Beware the Ides of March
BY: Instant Grit
According to Rory, there's a right way to do nails and a wrong one. And by wrong we mean they may or may not be considered weapons. Here's her take on the trend (plus a hideous outfit from The Biebs!)
BY: Instant Grit
Are blazers just for boys? Wagener Terrace writer/editor Kinsey thinks not. Plus—see which fashion flop has officially made the Loathe List twice! (Hint: think Aladdin...)
BY: Rory Gruler
Of note this week: a councilman gets arrested, City Paper releases this year's Best-Ofs (GRIT, included!), and a new shop's set to open on King. Speaking of King Street—who's ready for Second Sunday?!
BY: Instant Grit
Straighten your fedora, step into your heels, cinch your belt—time to play fashion editor for a day. CFW creative director Ayoka Lucas kicks off Day 1 with her picks for the sleek and the not-so-chic
BY: Desmond Kinlaw
With Charleston Fashion Week only two months away, the semi-finalists for the Emerging Designer Competition are revving up their collections. Check out some photos from the big sneak peek party
BY: Rory Gruler
Great whites and a humpback duke it out off the coast, onward with I-526 (Are you glad? Pissed?), Santas booze it up, a racy parade float heats up Mt. P, and more
BY: Rory Gruler
Since the news broke via Twitter, it's no surprise that Ryan and Blake were a big buzz. Plus, Jet Blue's coming to Chas; Apple drops the iPhone 5; and thoughts, prayers, and thanks go out on 9/11
BY: Rory Gruler
Locals flock north for NY Fashion Week, The Battery's shooting for a nat'l championship win, and things are sobering up—booze is still banned and now cigs are, too
BY: Rory Gruler
Is this Tiger Woods' yacht? Plus, an earthquake shakes up Summerville, a stern warning from Mayor Riley, Republic Reign on its way, Chik-Fil-A madness, and a whole lotta action on Kiawah