Body & Mind
BY: Instant Grit
A wide range of attendees participated in Downward Facing Riverdog despite the looming threat of a torrential downpour on Saturday morning. Yogis of all ages came out for a fun, high-energy class at...
BY: Renae Brabham
It had been a week from hell. The quick onset of a mystery illness gave me quite a scare and had me in the hospital for four and a half days last week. I had to cancel a family picnic on Daniel...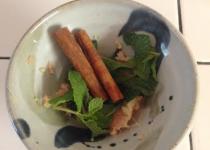 BY: Guest Blogger
Tori Williams is a senior at College of Charleston majoring in Communication and minoring in International Studies and Dance. She is currently the editor-in-chief of Her Campus...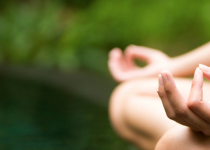 BY: Erica Rodefer W...
Oooommmmm. Did you know that one little syllable represents every single vibration in the whole universe? And it represents the myriad ways each part of the universe is connected. When...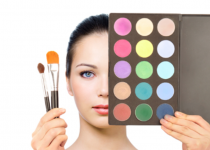 BY: Andrew C. Petersen
Dating is such a complex human ritual. There is so much stress and frustration involved. "Is he interested? Am I being too forward? When should I call? Are we exclusive?" And the big one for a lot of...
BY: Ayoka Lucas
If I told you there is a place where grandma, mother, and daughter could work out and dance together, would you believe that place would be a hip hop class? Well, I tell you, this very thing...
BY: Evans Craddock
I went to the grocery store after work the other day and spent a few minutes in the laundry aisle. One minute I was searching for detergent and the next minute I was a part of one of the...
BY: Ellen McGauley
You're going to want to get in on this. It's new to Charleston—it's quickly making its way east from L.A.—super different, and I dig it. I started taking a so-called Buti fitness class...
BY: Instant Grit
This week's Blog of the Week is... Do Better. by Hunter Gardner. The message here is pretty straightforward. It's to do better. To improve thyself. How that's actually accomplished—well, maybe not so...
BY: Hunter Gardner
September is National Self Improvement Month. We're running out of days on the calendar, but you still have time. After doing some basic Googling, it appears that National Self Improvement Month...
BY: Center for Women
September is Ovarian Cancer Awareness Month. Every year, 22,000 women are diagnosed with ovarian cancer, and nearly 70% of these women, including Rosalind Franklin who you'll meet below, die within...
BY: Evans Craddock
Part of Grit's "Crib Sheets" series—Your totally local guide to getting through the back-to-school season. Also check out... * These crazy helpful tips for new CofC...
BY: Center for Women
FeedingAmerica.org As a member of the Center for Women, I get to meet so many great, mature women who are at a "crossroads" in their lives and career, and some don't see much...
BY: Renae Brabham
I walked into the DMV last week and looked in disbelief at the line that circled the two walls. Couldn't put my business off any longer so I took my place in the procession. Number 15...
BY: Holly Herrick
As I do every year, last New Year's Eve, I pondered my resolutions for 2013. At the top of my list was extricating negative people from my life. This sounds simple enough, but for me—someone who...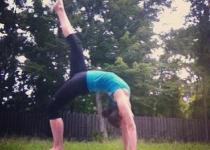 BY: Erica Rodefer W...
The only thing I love more than a good yoga debate, is a good yoga debate about the use of social media. Of course I'm referencing this article in The New York Times, which amounts to a...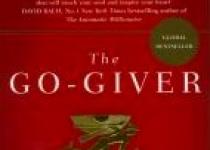 BY: Center for Women
By Karen Stawicki (right) The Go-Giver, a book by Bob Burg and David Mann, has transformed my life. Almost four years ago, a dear friend had told me that she had been given this...
BY: Stephanie Hunt
My kids came home from summer camp this weekend. Sigh. Sigh for me—my blissfully quiet and semi-clean house will no longer be quiet or even minorly clean; and an even bigger sigh for...
BY: Rebeccah Connelly
Last weekend, I found myself shopping King Street. ... For the three of you who don't know, this is basically ground zero of Charleston fashion and therefore tends to attract a certain...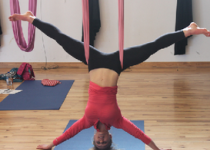 BY: Erica Rodefer W...
Charleston Power Yoga & Bikram Yoga Charleston Three years ago, I made a big move from the yoga-rich San Francisco Bay Area to Charleston. This is one of the most beautiful cities I'd...