Ayoka Lucas
BY: Ayoka Lucas
Here's your chance to win your very own high quality, handmade handbag from local designer and style expert Ayoka Lucas. Get your phones out and your selfie poses ready, the race is on!
BY: Ayoka Lucas
Carve into some serious style with this local designer, artist, mother, multi-tasker, wife, and all around super hero. Blogger Ayoka Lucas gives us an inside look at what it takes to do what you love.
BY: Ayoka Lucas
Back with more! The style genius Ayoka Lucas give us her thoughts on the second night of Charleston Fashion Week as a designer, style critic, and even as a mother.
BY: Ayoka Lucas
If you haven't gotten your fill of Charleston Fashion Week, how about looking through the brainchild of the entire operation? That's right, here's Ayoka's take on night one of life under the tents.
BY: Andrew C. Petersen
Fashion Week is HERE and if you're wondering if there are any do's and don'ts, let blogger Andrew C. Peterson tell you how to behave at the tents from his years of experience.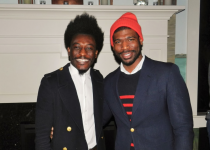 BY: Desmond Kinlaw
I was invited to the Charleston Fashion Week's Emerging Designer Party and had a chance to hear what inspired the lines of some of this year's semifinalists.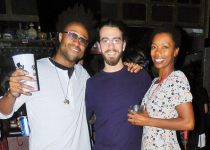 BY: Desmond Kinlaw
Ayoka Lucas and others had the bright idea of throwing a belated New Year's Eve party this past weekend. And you know what? It was a blast. Here's a recap and party pics from the stylish bash
BY: Hunter Boone
Highlights of last night? Clouds, balloons, #twitterception, a coyote, new tracks from Elise, and presentations by Sully Sullivan, Ayoka Lucas, Marcus Amaker, Nathan Durfee, and more. All that here
BY: Ayoka Lucas
Headed to Bonnaroo this weekend? Charleston designer and stylist Julie Wheat shares her sage advice on what NOT to forget
BY: Rory Gruler
This week, we've got a bit of everything—from MUST-read reactions to the SC1 election and Pecha Kucha 18's location, to hunky half-naked firemen and seersucker speedos. Catch up here!
BY: Ayoka Lucas
Sleep is becoming more elusive by the day... A Cynthia Rowley soiree with Fern Mallis, modeling scouts, and loving Afriyie Poku's standing O. Plus Loren's Macintosh/Cocktail Club after-party wrap-up
BY: Desmond Kinlaw
With Charleston Fashion Week only two months away, the semi-finalists for the Emerging Designer Competition are revving up their collections. Check out some photos from the big sneak peek party
BY: Rory Gruler
Ayoka dreams of models, sea turtles totter home, a gator gets lost, a plane hydroplanes, and much, much more
BY: Rory Gruler
Locals flock north for NY Fashion Week, The Battery's shooting for a nat'l championship win, and things are sobering up—booze is still banned and now cigs are, too
BY: Rory Gruler
Burger Babies goes bust, National Tequila Day, blistering f&*%ing heat, wild coyotes stalking the 'burbs, and much more in our social mediasphere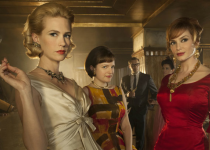 BY: Angelica Diaz
Fans of Mad Men and vintage fashion, get ready! Candy Shop Vintage's Dierdre Zahl and Style Girl Jess James are teaming the two (along with delicious drinks) in celebration of the Season 5 finale
BY: Instant Grit
Before you think cut-off "jorts" and netted tank tops, here's style director Ayoka Lucas' take on racing couture, as seen on ESPN